Nearly 8,000 killed in Ukraine conflict: UN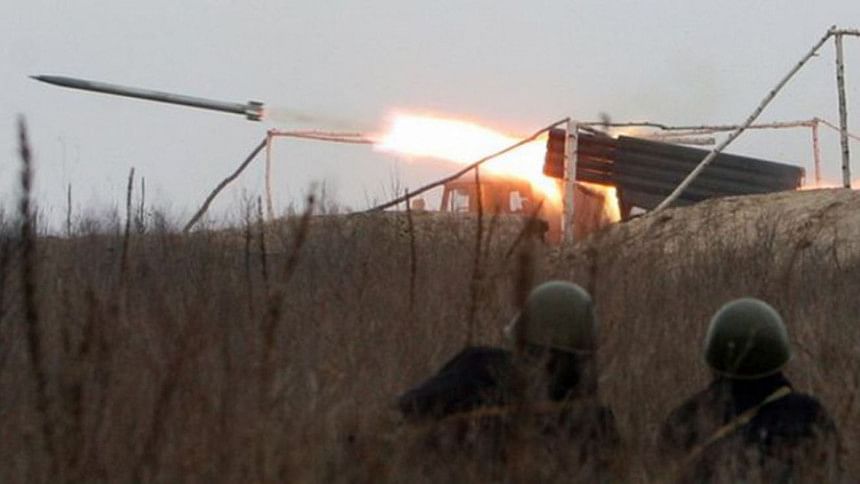 Nearly 8,000 people -- including civilians, soldiers and militia members -- have been killed since the outbreak of the conflict in Ukraine, the United Nations human rights office (OHCHR) said Tuesday.
"Since the conflict began in eastern Ukraine in mid-April 2014, a total of at least 7,962 people ... have been killed," and at least 17,811 have been injured, the rights office said in its latest report.
Covering the period from May 16 to August 15, the report noted a particular rise in the number of civilians killed or injured.
"Civilian casualties more than doubled by comparison with the previous three months, with at least 105 people killed and 308 injured compared to 60 killed and 102 injured between 16 February and 15 May," it said.
The pro-European Ukrainian government had made efforts to implement the terms of the Minsk peace deal signed in February, although Kiev was still guilty of multiple violations of the accord, the rights body said.
By contrast, pro-Russian separatists were making no attempts to implement the agreement and were persisting with efforts to establish parallel -- and illegal -- state structures in areas under their control, according to the UN.
The rights body's operations chief for Europe, Gianni Magazzeni, underscored the brutality inflicted by those controlling the separatists territories of Donetsk and Luhansk.
"We are talking about three million people" living in those areas, he told reporters. "No one is there to help you."
"In your own apartment, you may be faced with people coming in, taking your son, your daughter, your wife, yourself and ending up in detention for several months. If not tortured, then executed," Magazzeni said.
In June, Kiev issued an formal notification that it was not able to uphold major human rights conventions in separatists-controlled areas, a de facto acknowledgement that it no longer had sovereignty over all of Ukraine.
The report also called attention to abuses by Ukranian forces in areas controlled by Kiev, noting a "persistent pattern of arbitrary and incommunicado detention by the Ukrainian law enforcement...and by military and paramilitary units."
Some of those detained have been tortured, the UN said.
The warring sides in Ukraine have however marked a week without heavy fighting, a tentatively encouraging sign that came after the rebels pledged renewed commitment to the peace deal.
Some analysts have speculated that easing of tension has been driven by Russian President Vladimir Putin's need to end Western-imposed sanctions that have battered his country's faltering economy.