Shooting in Tel Aviv bar kills two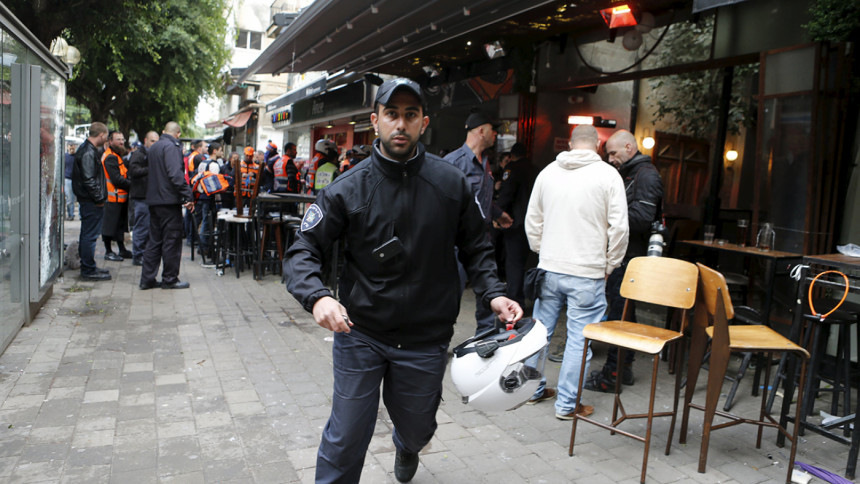 Two people have died and seven others have been injured after a gunman opened fire with an automatic rifle at a bar in Tel Aviv, Israeli police say.
Security forces have launched a huge manhunt for the gunman, cordoning off areas of the city.
The incident took place in Dizengoff Street in the city centre.
It was not immediately clear what motivated the shooting, which follows a wave of Palestinian attacks against Israelis over the past few months.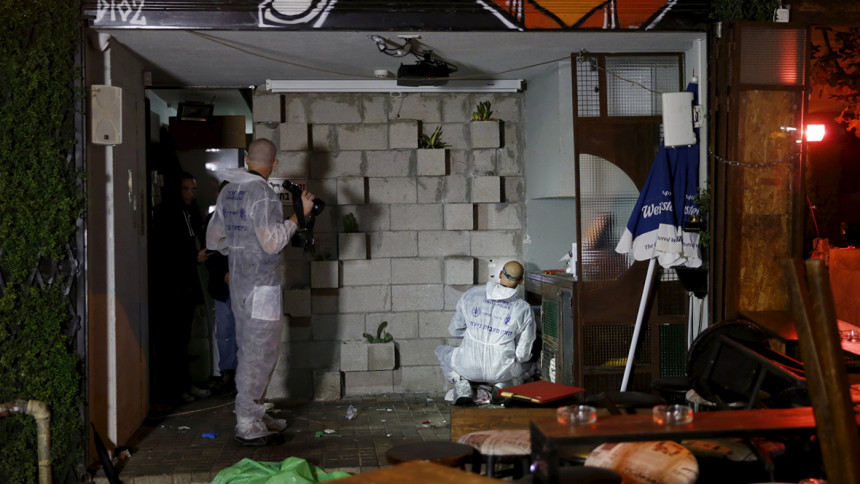 Police spokesman Micky Rosenfeld told the BBC: "It's not clear what the background of the incident is, if it's a terrorist attack or if it's criminal-related."
Four of the wounded had suffered serious injuries, he said.
Undercover units and counter-terrorism units were working in different areas of Tel Aviv, Rosenfeld said, adding that no specific warning of an attack had been received.
However the city's mayor, Ron Huldai, told reporters at the scene that "this appears to be a terrorist attack motivated by nationalism," the Jerusalem Post reported.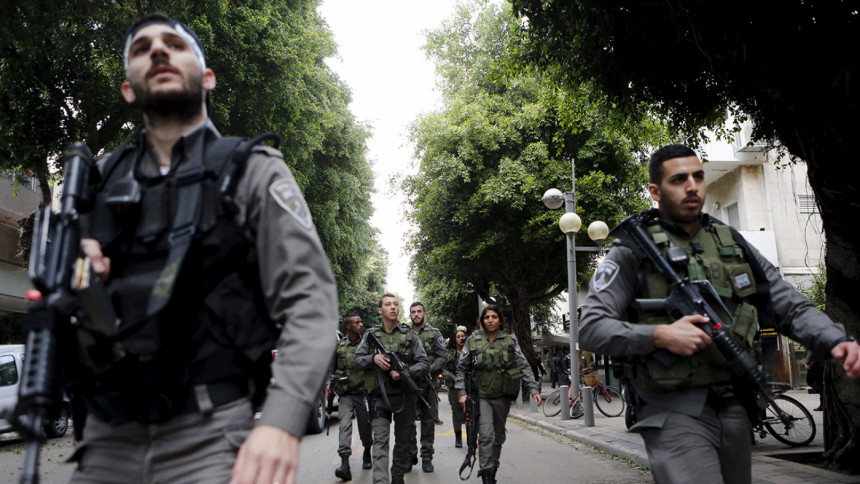 As of 23 December, at least 21 Israelis had been killed in the recent violence, most of them in stabbings and shooting attacks by Palestinians.
At least 131 Palestinians have also been killed. More than half were said by Israel to be attackers. Others have been killed in clashes with Israeli forces.