20,000 fighters head to Syria
US report says ISIS jihadists drawing recruits from more than 90 countries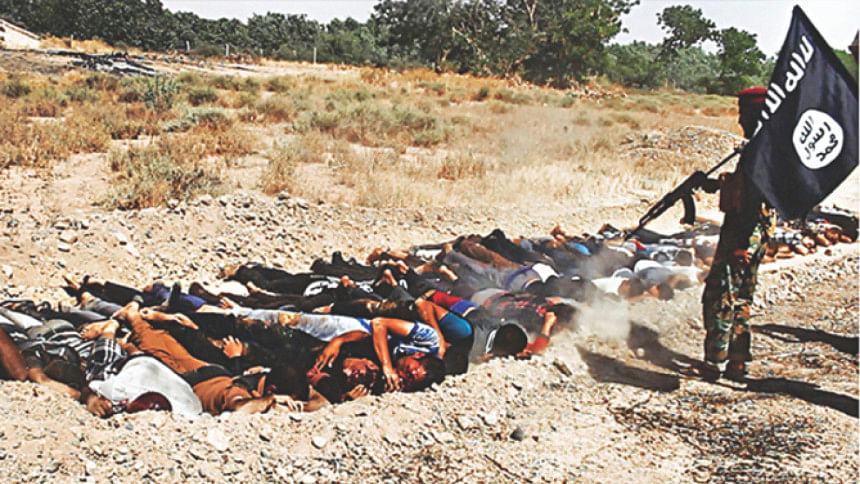 Foreign fighters are flocking to Syria at an "unprecedented" rate, with more than 20,000 volunteers from around the world joining the Islamic State or other extremist groups, US intelligence officials said Tuesday.
The foreign fighters have traveled to Syria from more than 90 countries, including at least 3,400 from Western states and more than 150 Americans, according to the latest estimate from the National Counter-Terrorism Center (NCTC).
A majority of the foreign volunteers who arrived recently have joined forces with the Islamic State group in Syria and Iraq, it said.
The estimate of the total number of foreign fighters flocking to Syria was up from a previous estimate in January of roughly 19,000, according to NCTC.
No precise numbers are available "but the trend lines are clear and concerning," Nicholas Rasmussen, NCTC director, said in prepared remarks for a congressional hearing.
"The rate of foreign fighter travel to Syria is unprecedented. It exceeds the rate of travelers who went to Afghanistan and Pakistan, Iraq, Yemen, or Somalia at any point in the last 20 years," he said.
The volunteers come from a range of backgrounds and "do not fit any one stereotype," Rasmussen said.
Meanwhile, a former senior CIA official warned that Afghanistan is in danger of turning into a sanctuary once again for Islamist extremists as the West withdraws troops and shifts its attention elsewhere, .
The country could even become a refuge for Islamic State jihadists now waging war in Syria and Iraq, said Robert Grenier, the former Central Intelligence Agency station chief in Islamabad.
US denies 'coordinating' air strikes with Syria