Largest elephant in Africa shot by hunter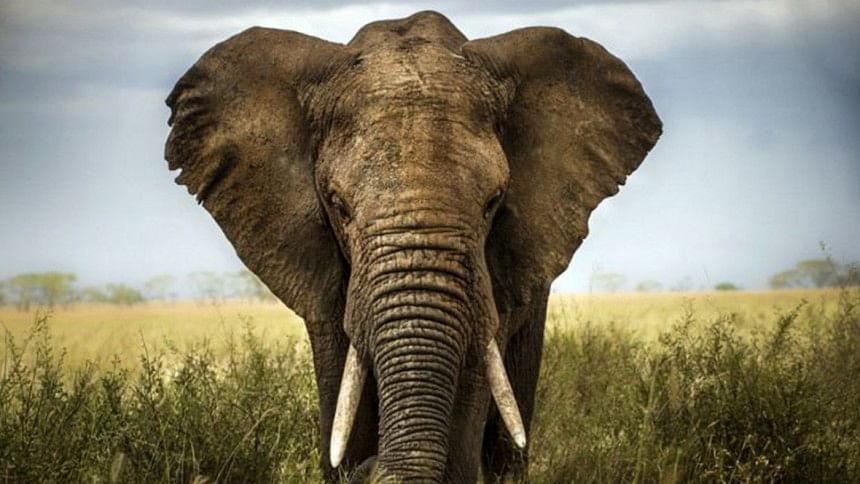 A hunter has shot dead the largest elephant killed in Africa for almost three decades.
According to this morning's Telegraph, which has a reporter in Johannesburg, the animal is believed to have been aged between 40 and 60 years old.
It was shot in Zimbabwe's southern Gonarezhou National Park on 8 October, according to the paper.
A German national, whose identity the hunt's organisers haven't confirmed, paid the equivalent of €53,000 for a permit to land the bull elephant, reports Yahoo News.
The hunter had travelled to the country for a three-week long game hunt.
According to the Telegraph:
The kill was celebrated in hunting forums around the world, where it was suggested he might have been the biggest elephant killed in Africa for almost 30 years.
Conservationists in the area argued that the animal was unique and should have been left alone.
The news comes months after the global outrage that followed the shooting dead of Cecil the lion in Zimbabwe by American dentist Walter Palmer.
Palmer paid €50,000 to shoot the lion on an expedition led by professional Zimbabwean hunter Theo Bronkhorst.
It provoked a storm of criticism after it emerged that Cecil was a well-known attraction among visitors to the Hwange National Park and was wearing a tracking collar as part of an Oxford University research project.
It was confirmed this week that Palmer would not face charges.