Journo missing in West Bengal (video)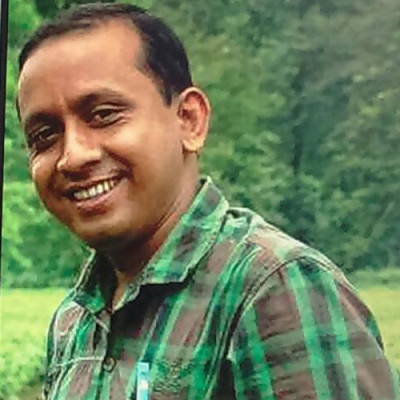 A journalist of an Indian Bangla daily went missing near his home in Alipurduar district of West Bengal early yesterday.
Chayan Sarker, a reporter of Uttarbanga Sangbad, has been missing since 2:30am Sunday, reports our Kolkata correspondent.
However the victim's notebook, scooter and purse were found in an abandoned state in Solsolabari area.
Protesting the incident, local journalists staged demonstrations and urged the authorities to bring him back immediately.
Meanwhile, the authorities directed the Criminal Investigation Department (CID) to investigate the incident.
Shusanta Guha, a local journalist, told our correspondent that an investigative report by Sarker was earlier published in the daily on alleged involvement of Trinamool Congress Chhatra Parishad in an admission racket at Alipurduar College.
Following the report, the Trinamool Congress activists staged demonstration and threatened Sarker with dare consequences, alleging that the report was false.
Meanwhile, Sarker's family members alleged that Trinamool Congress activists also attacked their house following the report. A general diary has been filed in this connection, they said.
However, local police is yet to make any comment in this regard.
Left Front, the main opposition in West Bengal, called 24-hour hartal there protesting the incident.
Demanding immediate bring back of Sarker, Left Front president Biman Basu claimed that Trinamool Congress was responsible for the incident.
On the other hand, Goutam Deb, a senior leader of West Bengal Trinamool Congress, said they were very concerned over the incident.