Jeb Bush slams Trump for saying 9/11 came during George Bush's 'reign'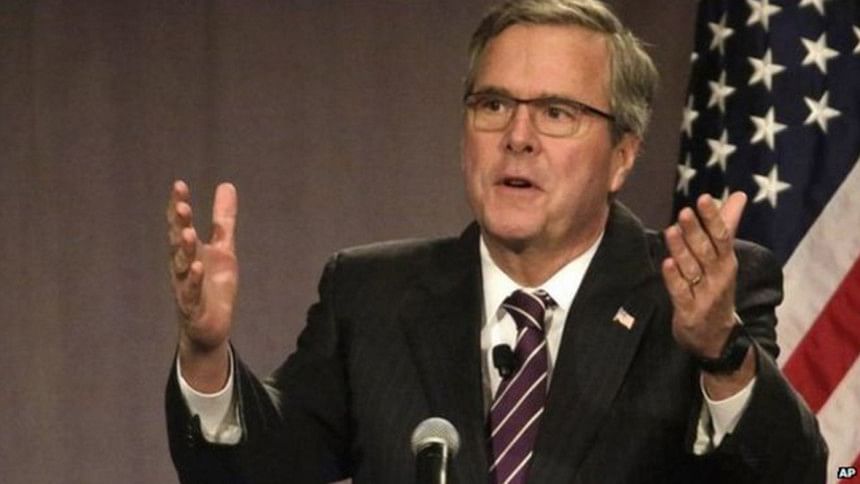 Jeb Bush fired back Friday at Republican presidential candidate Donald Trump who slammed former president George W Bush over the September 11, 2001 attacks that brought down the World Trade Center.
Trump, who has made no secret of his dislike of the Bush family and has frequently baited rival candidate Jeb Bush, George W's brother, made the comment in a television interview.
"When you talk about George Bush, I mean, say what you want, the World Trade Center came down during his time," Trump told Bloomberg Television.
When interviewer Stephanie Ruhle told Trump, "Hold on, you can't blame George Bush for that", Trump refused to back down.
"He was president, okay? Blame him, or don't blame him, but he was president. The World Trade Center came down during his reign," Trump said of the twin towers that were brought down by Islamist militants in hijacked planes.
Jeb Bush reacted swiftly to Trump's charge. "How pathetic for @realdonaldtrump to criticize the president for 9/11. We were attacked & my brother kept us safe," Bush tweeted.
Trump's outburst was similar to his comment last summer that Republican Senator John McCain was not a hero because he had been captured during the Vietnam War.
McCain, the 2008 Republican presidential nominee, was piloting a fighter jet on a bombing mission over Hanoi when it was shot down, and he spent five and a half years in a prisoner-of-war camp.
George W Bush generally receives high marks from Americans for his response to the 9/11 attacks and for preventing another attack on American soil during his eight years in the White House.
Trump's tendency toward such rhetoric has not hurt his ratings so far, with polls of Republican voters showing he leads the 15-candidate field.