IMF lowers 2015 global growth forecast to 3.3pc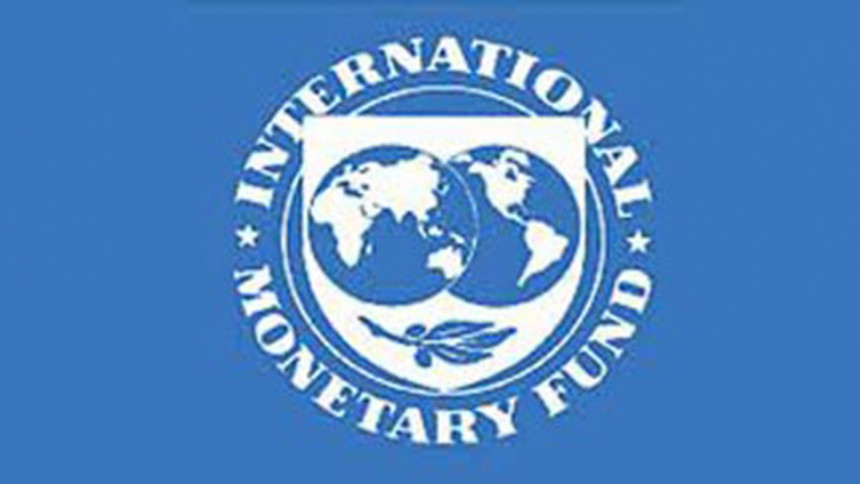 The International Monetary Fund lowered its 2015 global economic growth forecast on Thursday, warning of the risk of "financial stress" in Europe from the Greek debt crisis.
The IMF said the world economy would grow 3.3 percent this year, less than the 3.5 percent pace it had forecast in April and slightly slower than the 3.4 percent growth in 2014.
Greece's debt crisis, which could force it to abandon the euro, for the moment only was having a marginal effect on the expansion of the global economy, the IMF said.
The institution left unchanged its forecasts for the eurozone at 1.5 percent, and for the two largest economies: Germany (1.6 percent) and France (1.2 percent).
"Developments in Greece have, so far, not resulted in any significant contagion. Timely policy action should help to manage such risks if they were to materialize," the IMF said.
But the recent rise in interest rates on the sovereign bonds in some euro area economies could signal larger problems ahead. "Some risks of a reemergence of financial stress remain," it said.
It also left unchanged its forecast for China (6.8 percent) despite the turbulence in its capital markets.
"The puncture of what had clearly become a stock market bubble may have some limited effect on spending. But, for the moment, the slowdown in growth is primarily led by a slowdown in real estate investment, a development we see as basically desirable," said Olivier Blanchard, the IMF's chief economist, at a news conference.
According to the IMF, the downgrade of the global growth forecast largely reflects the contraction in the US economy in the first quarter, in part due to severe winter weather, that spilled over to neighboring Canada and Mexico.
"The unexpected weakness in North America, which accounts for the lion's share of the growth forecast revision in advanced economies, is likely to prove a temporary setback," it said.
Because of the setback, the IMF lowered its growth forecast for the United States, the world's largest economy, by 0.6 percentage point to 2.5 percent, and for Canada, by 0.7 point to 1.5 percent.
Slowing growth in emerging market and developing economies was also holding back momentum in the global economy.
China could see "greater difficulties" in its transition to a new growth model focused more on domestic demand than investments, the IMF warned.
Given these uncertainties, the IMF was waiting for better growth in 2016, estimated at 3.8 percent, but showed caution.
"The projected pickup in global growth, while still expected, has not yet firmly materialized," it said.