Iceland names PM amid Panama fallout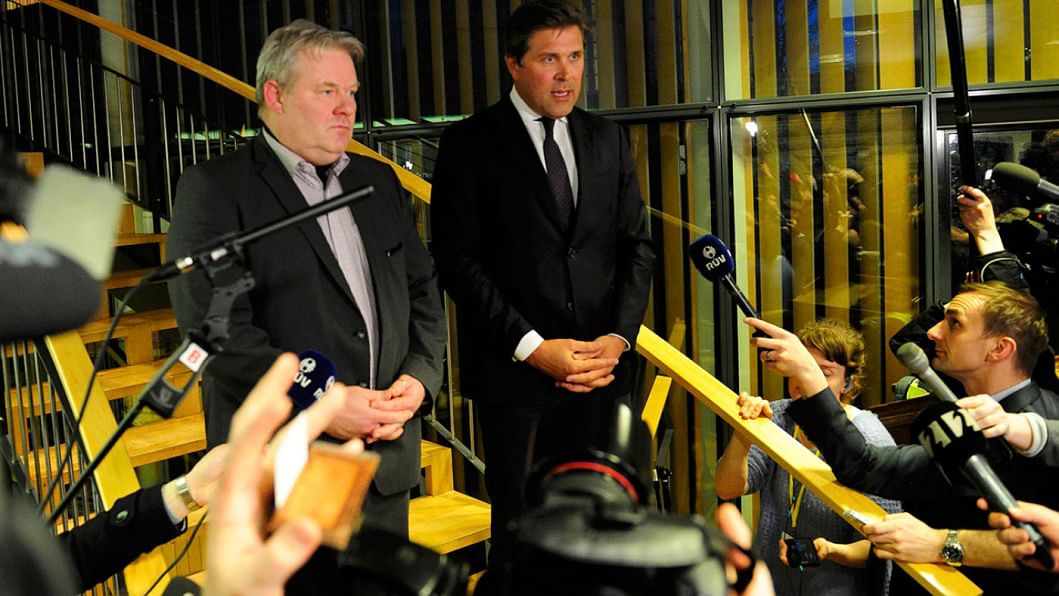 Iceland's ruling coalition has named Sigurdur Ingi Johannsson as the new PM, with early elections to be held in the autumn.
Johannsson, 53, is agriculture and fisheries minister and deputy leader of the Progressive Party (PP).
The move comes after PM and PP chairman Sigmundur Gunnlaugsson stepped down in the wake of the leaked Panama Papers.
The leaks, from Panama law firm Mossack Fonseca, showed Gunnlaugsson owned an offshore firm with his wife.
It was not declared when he became an MP. Gunnlaugsson says he sold his shares to his wife and denies any wrongdoing. But he is accused of concealing millions of dollars' worth of family assets.
Gunnlaugsson is one of dozens of high-profile global figures mentioned in the 11.5 million leaked financial and legal records, which were first published on Sunday.
Pressure on Gunnlaugsson to step down had been building since then, with thousands of people protesting outside the parliament building in the capital Reykjavik on Monday and opposition parties tabling a confidence motion.
Earlier on Tuesday, Gunnlaugsson had asked President Olafur Ragnar Grimsson to dissolve parliament and call an early election, although the president said he would need to talk to parties.
But later on Wednesday, Johansson said: "We expect to have elections this autumn," adding that in the meantime the government had work to do.
"We will continue to lead a good government and keep up the good work we have worked on for the last three years and get finished with all those good works we have started on," he said.
Pirate Party leader Birgitta Jonsdottir also told reporters in parliament that early elections would be held in the autumn.
Gunnlaugsson has put out a statement insisting he has not in fact resigned and that Johannsson will take over the post "for an unspecified amount of time".
The documents leaked from Mossack Fonseca show that Gunnlaugsson and his wife bought the company Wintris in 2007.
He did not declare an interest in the company when entering parliament in 2009. He sold his 50% of Wintris to his wife, Anna Sigurlaug Palsdottir, for $1 (£0.70) eight months later.
Gunnlaugsson maintains no rules were broken and his wife did not benefit financially.
In his statement, Gunnlaugsson said he had no wish to stand in the way of further government work, such as reform of the financial system.
Panama Papers - tax havens of the rich and powerful exposed
--Eleven million documents held by the Panama-based law firm Mossack Fonseca have been passed to German newspaper Sueddeutsche Zeitung, which then shared them with the International Consortium of Investigative Journalists. BBC Panorama is among 107 media organisations - including UK newspaperthe Guardian - in 76 countries which have been analysing the documents. The BBC does not know the identity of the source
--They show how the company has helped clients launder money, dodge sanctions and evade tax
--Mossack Fonseca says it has operated beyond reproach for 40 years and never been accused or charged with criminal wrong-doing
--Tricks of the trade: How assets are hidden and taxes evaded