Fresh Syria talks to begin in Geneva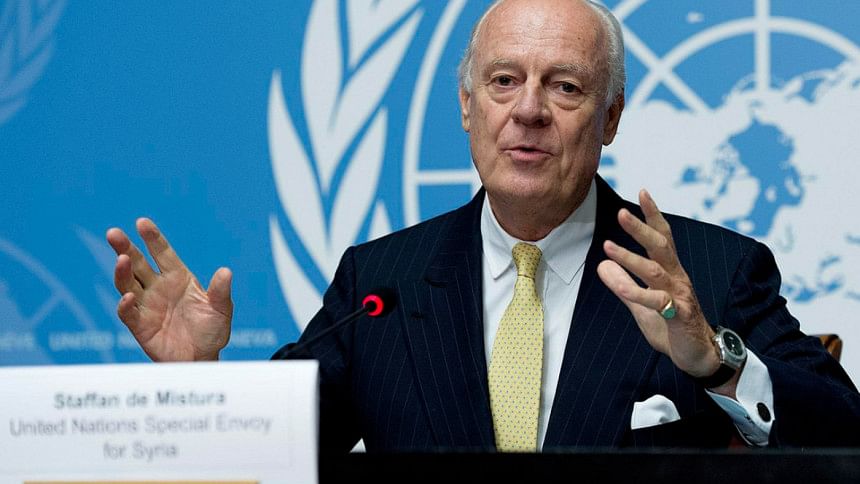 Fresh efforts to revive peace talks on Syria are due to begin in Geneva.
UN envoy Staffan de Mistura is to meet delegates of the Syrian government and some rebel groups, as well as regional powers such as Turkey and Iran.
Islamist militant groups such as Islamic State (IS) and al-Nusra Front have not been invited, despite the power they hold on the ground.
The talks come as Amnesty International accuses the government and rebels of war crimes in the city of Aleppo.
The group has published eyewitness testimony of the devastation caused by improvised barrel bombs, which it says have been dropped by government forces on hospitals, mosques and schools.
The Amnesty report says rebels have also committed war crimes through their use of imprecise weapons including improvised rockets fitted with gas canisters known as "hell cannons".
More than 220,000 people have died since Syria's civil war began in March 2011. Nearly four million Syrians are registered as refugees.
The BBC's Imogen Foulkes in Geneva says that Tuesday's talks, unlike two previous rounds of talks in Switzerland, are being billed as low-key consultations rather than real negotiations.
The Geneva I conference, held in June 2012, ended with a framework agreement that has never been implemented and Geneva II in January 2014 ended without any agreement.
De Mistura says he wants to try to identify possible negotiating positions and he expects the talks to take at least six weeks.
UN spokesman Ahmad Fawzi said that instead of face-to-face meetings between the different sides, ambassadors and experts will hold closed-door consultations.
"We don't expect any major announcement, we don't expect any concluding communiques that will be signed by everybody," Fawzi told reporters.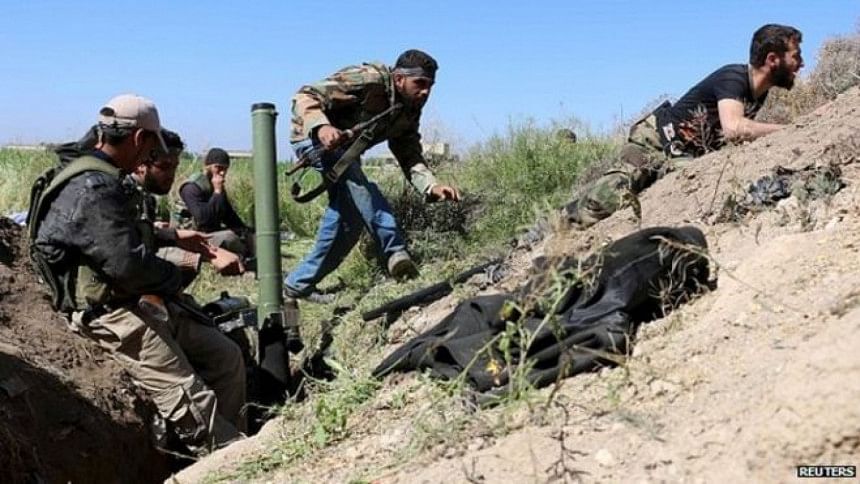 However, even before the talks begin, some Syrian opposition groups have expressed anger that Iran has been invited.
They suggest this shows that de Mistura is too close to the Syrian government, which is backed by Iran.
Although IS and al-Nusra have not been invited, some diplomats say any future peace deal will have to involve them somehow, given the power they have on the ground, our correspondent adds.
In its new report, "Death everywhere: War crimes and human rights abuses in Aleppo", Amnesty says there are "horrendous war crimes and other abuses in the city by government forces and armed opposition groups on a daily basis".
"By relentlessly and deliberately targeting civilians the Syrian government appears to have adopted a callous policy of collective punishment against the civilian population of Aleppo," said Philip Luther, Amnesty's Middle East and North Africa programme director.
Syrian President Bashar al-Assad has repeatedly denied that his forces use barrel bombs.
Amnesty said missiles fired by rebel groups into western Aleppo had killed about 600 civilians in 2014.
The report also documented "widespread torture, arbitrary detention and abduction" by both sides.