France's Macron urges US to reject nationalism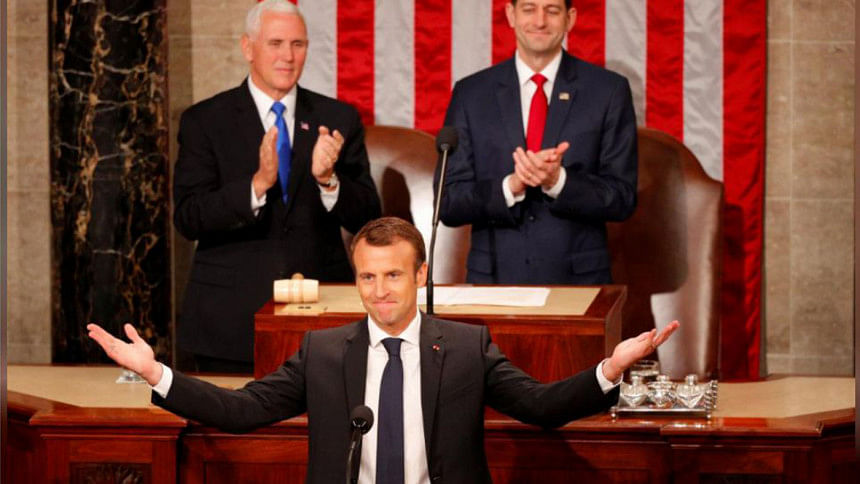 French President Emmanuel Macron today urged the United States to reject nationalism and stay true to global ideals of cooperation in the face of terrorism and other challenges, saying countries can still retain their own identities.
"I do not share the fascination for new strong powers, the abandonment of freedom and the illusion of nationalism," Macron told a joint meeting of Congress.
"We can choose isolationism, withdrawal and nationalism — this is an option. It can be tempting to us as a temporary remedy for our fears. But closing the door to the world, will not stop the evolution of the world," he added.