Turkey to get Russian S-400 missile systems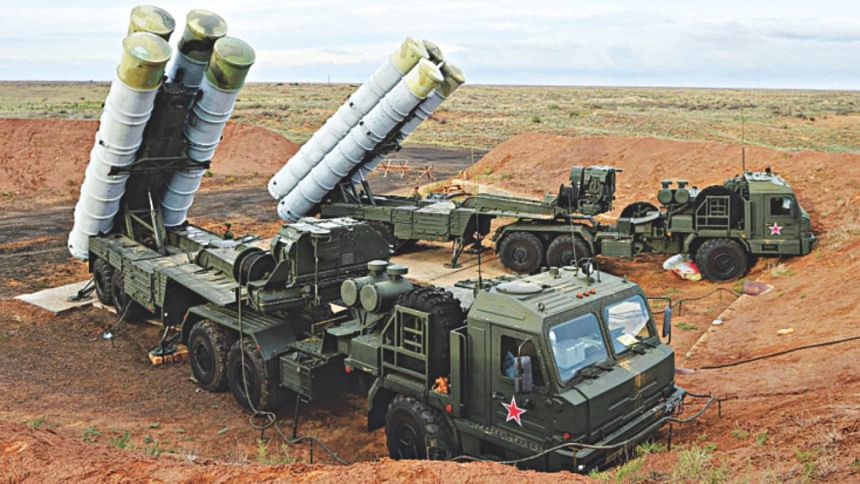 Turkey has signed a deal for its first major weapons purchase from Moscow to buy S-400 missile defence systems, both sides announced yesterday, in an accord that could trouble Ankara's Nato allies.
The purchase of the surface-to-air missile defence batteries, Ankara's most significant deal with a non-Nato supplier, comes with Turkey in the throes of a crisis in relations with several Western states.
"Signatures have been made for the purchase of S-400s from Russia. A deposit has also been paid as far as I know," Turkish President Recep Tayyip Erdogan said in comments published in several newspapers yesterday.
Moscow also confirmed the accord, with Vladimir Kozhin, Putin's adviser for military and technical cooperation, saying: "The contract has been signed and is being prepared for implementation."
The purchase of the missile systems from a non-Nato supplier is raising concerns in the West over their technical compatibility with the alliance's equipment.
But Erdogan said Turkey -- which has the second largest standing army in Nato after the United States -- was free to make military acquisitions based on its defence needs.
However, signing the deal does not mean that delivery is imminent, with Russia facing a high demand for the S-400s from its own armed forces and key clients like China and India.
Some analysts have suggested the message sent to the West by the military cooperation between Moscow and Ankara is as important as the delivery itself.