Ukraine won't join Nato
Concedes Zelensky after repeated call for a no-fly zone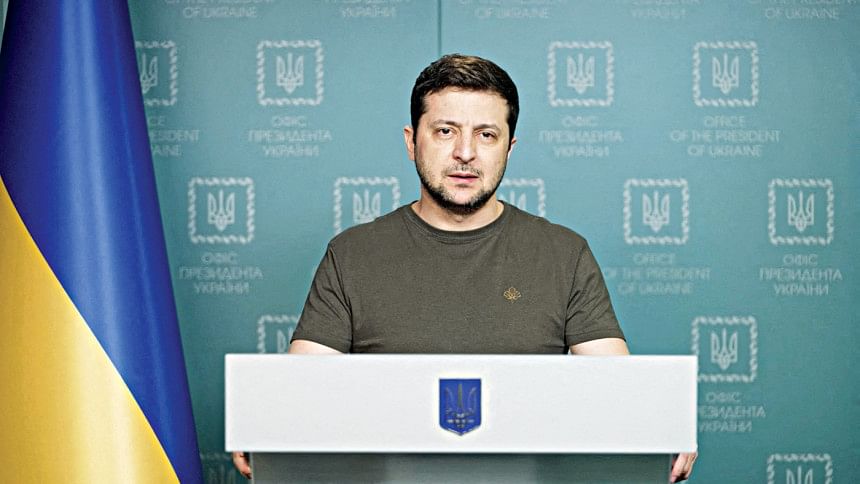 Volodymyr Zelensky has said Ukraine should accept it will not become a member of Nato, hinting at a potential key concession to Russia, which demanded such a guarantee before launching its deadly invasion three weeks ago.
Speaking to military officials of the UK-led joint expeditionary force in a video message on Tuesday, the Ukrainian president, who has won plaudits around the world for his conduct during the war, said it was a "truth" that it would not join the military alliance.
"Ukraine is not a member of Nato. We understand that. We have heard for years that the doors were open, but we also heard that we could not join. It's a truth and it must be recognised," Zelensky said.
On the eve of war, Russian president Vladimir Putin demanded assurances that Ukraine would never become a Nato member. Moscow has repeated the demand since its troops entered Ukraine and also called on Kyiv to sign a neutrality agreement and recognise the independence of pro-Russian republics in the east of the country. Some though have argued that Russia's Nato demand was a pretext for invasion.
Ukraine has consistently asked for Nato protection during the war, notably in the form of a no-fly zone, but this was the first time Zelensky has conceded that Kyiv will not join the alliance.
Zelensky in an impassioned address to Canada's parliament on Tuesday doubled down on his plea for a no-fly zone, asking lawmakers to imagine their own cities being bombed at an appalling human cost.