UK, Australia blame Russia
Netherland says it 'thwarted' Russian cyber attack on OPCW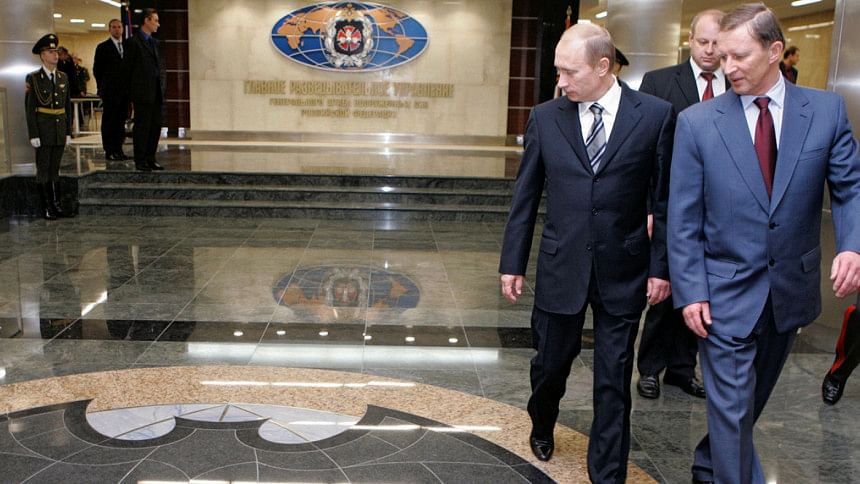 Britain and Australia yesterday blamed Russia's military intelligence service for some of the biggest cyber attacks of recent years -- including one on the Democratic National Committee during the 2016 US presidential campaign.
-UK fingers GRU as cyber menace behind numerous attacks

-UK says GRU meddled in US presidential election

-UK cyber experts say GRU behind numerous hackers

-Russia has repeatedly denied UK claims on GRU
They said the GRU military intelligence service could have only been conducting operations of such scale on Kremlin orders.
Russian President Vladimir Putin has repeatedly and angrily rejected similar charges.
But Britain's National Cyber Security Centre (NCSC) and the Australian government pointed the blame directly at alleged GRU front operations such as Fancy Bear and APT 28.
The announcement could further strain ties between Russia and Britain.
"This is not the actions of a great power, this is the actions of a pariah state," British Defence Secretary Gavin Williamson said during a visit to Brussels.
The Australian government added that Russia's actions violated its international commitments to "responsible state behaviour" in cyberspace.
"Cyberspace is not the Wild West," Prime Minister Scott Morrison and Foreign Minister Marise Payne said in a joint statement.
Meanwhile Dutch intelligence thwarted a Russian cyber attack targeting the global chemical weapons watchdog in April and expelled four Russian agents, the government said Thursday.
The Russians set up a car full of electronic equipment in the car park of a hotel next to the Organisation for the Prohibition for Chemical Weapons in The Hague in a bid to hack into its computer system, it said.
The Netherlands publicly identified the alleged Russian agents and said the operation was carried out by Russia's GRU military intelligence agency, Dutch officials said.
At the time of the attack the OPCW was probing the nerve agent poisoning of former Russian spy Sergei Skripal and his daughter in Salisbury, England. Dutch officials said it was not clear if the cyber operation was linked to that.
Amid the accusation, OPCW yesterday said it has suffered "increased cyber-related activities" since the start of the year. "The OPCW takes very seriously the security of its information systems and networks," it  said.
"Since early 2018, the organisation has observed increased cyber-related activities," the OPCW added in a statement issued at its headquarters in The Hague.