32-year jail term for depraved UK academic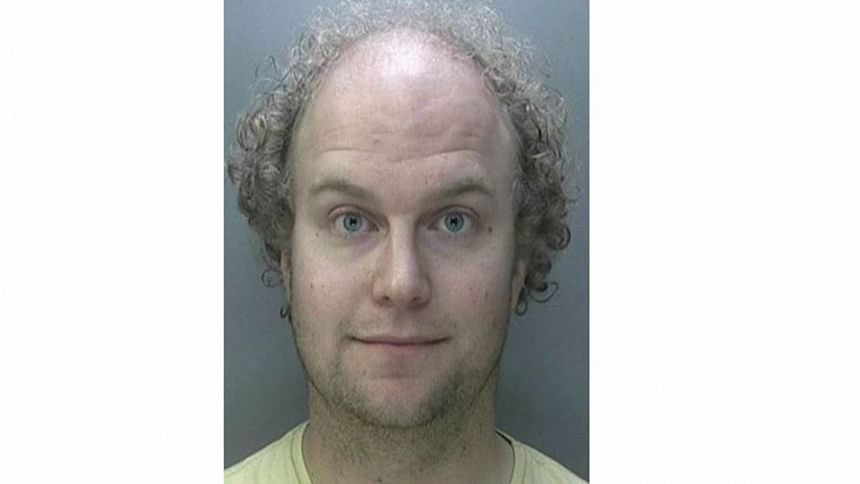 A British academic who blackmailed victims into sending him increasingly depraved images which he shared on dark web forums was jailed for 32 years on Monday after admitting 137 offences which included encouraging the rape of a four-year-old boy.
Dr Matthew Falder, 29, a geophysicist employed as a researcher at Birmingham University in central England, duped victims by masquerading as a depressed female artist on forums and mainstream online advertising websites.
He fooled them into sending him naked or partially clothed images of themselves before blackmailing them into sending more humiliating images by threatening to send the original pictures to their family, friends and employers.
Using the names "evilmind" and "666devil", he then distributed the images on "hurt core" websites, hidden forums devoted to discussing rape, murder, sadism, torture, paedophilia, blackmail and degradation.
Britain's National Crime Agency (NCA), said he approached more than 300 people worldwide, with 45 victims represented in the charges against him.
The NCA set up a global taskforce with law enforcement officials from the United States, Australia and Europol and enlisted the help of the UK's eavesdropping spy agency GCHQ during a four-year hunt to track down Falder who had used specialist anonymising techniques to remain hidden.
He was finally arrested in June last year and in October pleaded guilty to 137 charges which included encouraging rape, inciting sexual exploitation making indecent images of children and voyeurism.
"It is a tale of ever-increasing depravity," Judge Philip Parker said as he sentenced Falder at Birmingham Crown Court.
"The effects on the girls, women and men were devastating. The damage is ongoing for these individuals. It will never end. Time and again people begged you to stop. Time and again you ramped up the pressure."
At least three of the victims, who ranged in age from early teens to people in their 30s, tried to take their own lives. Falder, a graduate of Cambridge University, also secretly filmed adults he knew when they were in the shower using hidden cameras he had installed at a number of locations.
"Dr Matthew Falder thought he wouldn't be caught," said NCA operations strategic lead Matthew Long. "He would stop at nothing to exploit (the victims), to make them feel sad, humiliated and unhappy. Ultimately that has devastated some people's lives."