Anti-pollution accessories: An upcoming urban trend?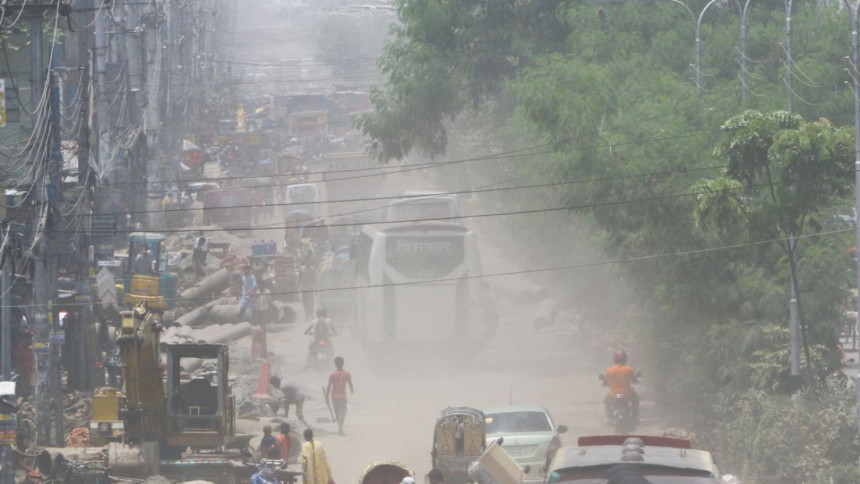 Faced with alarming statistics on premature deaths linked to atmospheric pollution, protective pollution-filtering clothing items are coming to market with the aim of limiting the risks of exposure to fine particulate matter. Here are some of the latest innovations.
Today, air pollution remains the leading environmental cause of premature death, causing an estimated 500,000 premature deaths in Europe in 2016, according to the latest annual report of the European Environment Agency, published in October.
Inspired by masks for cyclists, who are particularly exposed to vehicle exhaust fumes, a number of pollution-fighting scarves -- which look like regular items of clothing -- have recently come to market.
Although countries like China or pollution-choked cities may be the prime target for this kind of innovation, startups are selling their products all around the world.
After contracting a respiratory disease while visiting China on a business trip, environmentally aware American real estate developer, Carlton Solle, decided to launch the Bioscarf, billed as the first scarf that protects against air pollution.
Built-in particle protection
His innovative scarf is made from recovered and recycled materials, such as PET and PVC, and has 99.75% filtration efficiency to 0.1 micron, according to the start-up, which commissioned tests in US laboratories.
The scarf uses three filtering layers to protect the wearer from micro-particles present in the air. The largest particles, linked to pollen, fungus and dust, are filtered out, as well as "PM 2.5" fine particulate matter comprising atmospheric pollution, including certain bacteria.
The scarf is available in three colors (black, white and khaki) priced $39 and also helps protect against certain airborne viruses, such as influenza and viruses causing colds. Moreover, for every Bioscarf sold, the ethically-minded firm pledges to donate one Bioscarf to an individual at risk around the world.
French designer, Caroline Van Renterghem, launched a similar innovative solution in 2016. Her pollution fighting scarf, called Wair, also uses three filtering layers and comes in two different versions. An activated carbon layer absorbs odors and gasses, while a second layer stops and kills bacteria in the air. The third layer filters larger particles (dust, etc.), as well as fine particles to 0.1μm (=PM0.1μm), and pollen. The scarf can also be used in conjunction with an app, called Sup'Airman, to map air pollution in real time.
Interest in anti-pollution products shows little sign of waning. In fact, a pollution filtering mask called R-PUR, made by a French firm and designed for users of two-wheeled vehicles, is one of the 31 French projects to receive an "Innovation Award" before it goes on show at CES 2018 in January in the USA. The mask is currently the subject of a crowdfunding campaign on Indiegogo, where it's already available to preorder.