Ekushey February observed in Japan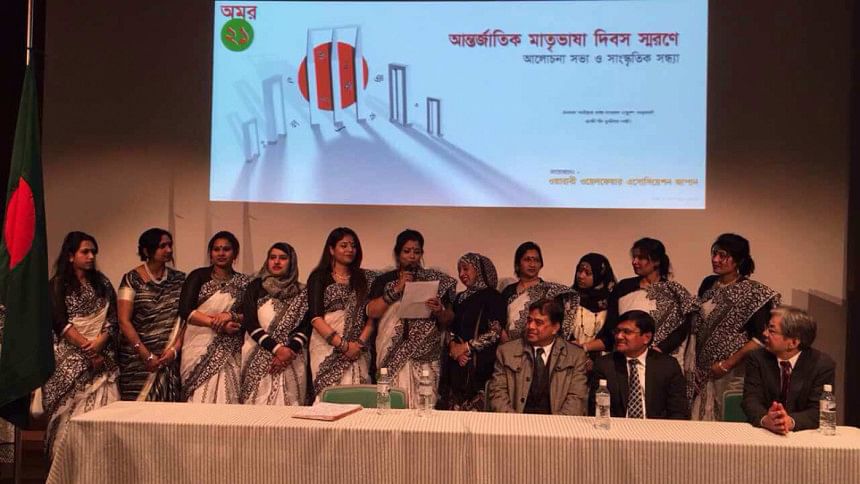 Warabi Welfare Association has observed Ekushey February and International Mother Language Day in Japan.
The expatriate Bangladeshis organised day-long programmes at an auditorium near Warabi rail station in Japanese capital Tokyo on Sunday.
Around 200 expatriate Bangladeshis attended the programme.  Zakir Hossain, first secretary at Bangladesh embassy in Tokyo, was the chief guest.
President of Warabi Welfare Association Mizanur Rahman and office-bearers of the association spoke at the function.
Nishat Sultana Sikha, an expatriate Bangladeshi, said that since February 21 was not a holiday in Japan, they chose the weekly holiday for observing the day.
Day-long discussion, recitation of poems and rendering of songs marked the day's programmes. Uttaran Shilpo Gosthi presented a cultural programme at the function.
Each family brought food items to the venue and enjoyed them together, Nishat Sultana added.
Though there is feud among the main political parties of Bangladesh in foreign lands on various issues, the leaders and supporters of both Awami League and BNP joined the event.
A number of big cultural organisations are run by Bangladeshis in Japan.