China 'has missiles in South China Sea'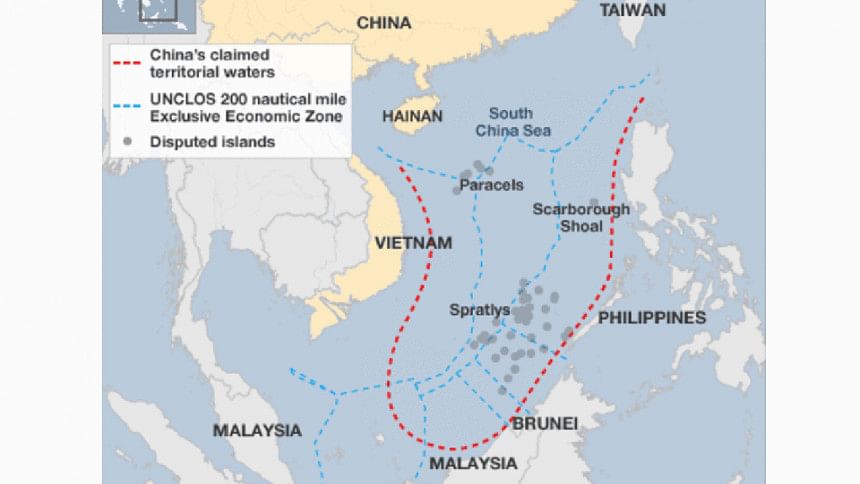 China appears to have deployed surface-to-air missiles on a disputed island in the South China Sea, say reports.
Civilian satellite images taken on 14 February appear to show two batteries of eight missile launchers and a radar system on Woody Island in the Paracels.
Taiwan, which along with Vietnam claims the island, confirmed the deployment,first reported by Fox News in the US.
A Pentagon spokesman said the US could not comment on intelligence matters but watched such issues "very closely".
"The United States continues to call on all claimants to halt land reclamation, construction, and militarization of features in the South China Sea," he said in a statement to the BBC.
Reuters quoted a US official confirming the "apparent deployment".
China has been carrying out extensive land reclamation work in the South China Sea, which it says is legal and for civilian purposes.
But the work has angered other countries which also claim the territory, and there is growing concern about the militarisation of the region.
'Civilian and military aircraft
The latest images were captured by ImageSat International. The Fox News report said the beach where the missiles are located had been seen empty on 3 February.
It quoted a US defence official as saying the missiles appeared to be the HQ-9 air defence system, with a range of about 200km (125 miles).
Taiwan's defence ministry told the BBC the missiles would be capable of targeting civilian and military aircraft, and that it would watch developments closely.
The news comes as South East Asian regional leaders end a two-day meeting in Washington DC where South China Sea had been a topic of debate.
US President Barack Obama said the members had discussed the need for "tangible steps" to reduce tensions, including "a halt to further reclamation, new construction and militarization of disputed areas".