Cautious welcome for China child policy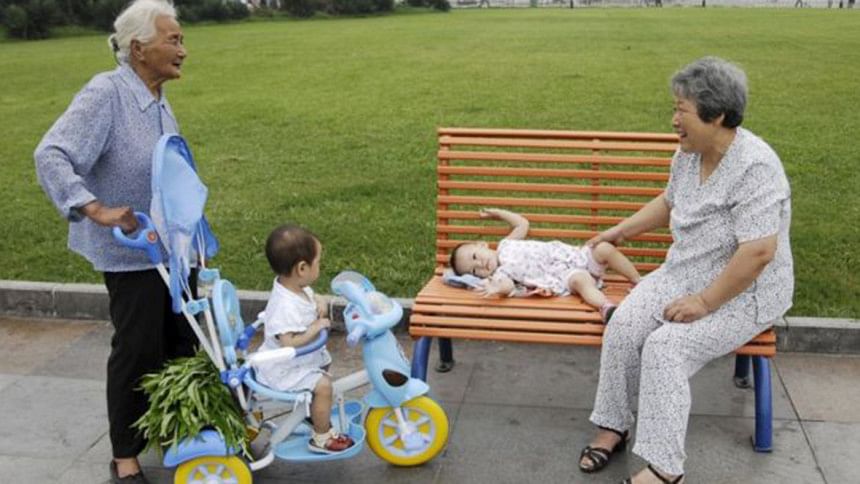 Chinese state media have welcomed the news China is reforming its decades-old one-child policy, with one editorial saying it "echoes the people's will".
But right groups have said the measures do not go far enough and restrictions should be abolished all together.
On Thursday, the government said it was relaxing the rules to allow all couples to have two children.
It said the decision was made because of its rapidly ageing population and to help support the economy.
I lost two siblings - by Juliana Liu, BBC News Hong Kong correspondent
I was born in 1979, the year the one-child policy was implemented. And even then, I wasn't supposed to be born.
In my parents' work unit, there were also quotas for babies. By the time my mother announced her pregnancy, the quotas were all used up for the year.
But kind-hearted officials decided to look the other way and allowed my birth. My would-be siblings were less lucky.
As a result of the policy, my mother had to endure two abortions. Even today, she talks about 'Number Two' and 'Number Three' and what they might have been like.
China's controversial one-child policy was introduced nationally in 1979 to slow the population growth rate, and is estimated to have prevented about 400 million births.
Though there were exceptions to the policy, most couples who violated it faced punishment, from fines and the loss of employment to forced abortions.
In an editorial on Friday, the state-owned Global Times said the end of the policy "echoes people's will", acknowledging that it had been widely condemned.
But it argued the family planning ruled had "managed to control China's birth rate, alleviating China's burden in resources and giving impetus to its economic takeoff".
China has long said limiting families to one child was necessary to facilitate economic progress.
Some experts have said the change to allow two children will take some time to alleviate the problem of an ageing population.
Previous loosening of the rules have led to fewer extra births than expected, partly because of the cost of raising a child.
"Couples born in the 1970s may want to have a second child as they want to 'catch the last bus,' but those born in the 1980s and 1990s have no urgent desire to give birth to a second child," Lu Jiehua, a sociologist with Peking University told the official China Daily.
One of China's most vocal activists against the one-child policy, Chen Guangcheng, said "everybody needs to be circumspect" about this announcement.
"They're still maintaining strict control on something that should be everyone's right. They need to eliminate it entirely," Chen, who now lives is the US, said of the government.
The move came on the final day of a summit of the Communist Party's policy-making Central Committee, known as the fifth plenum.
The party also announced growth targets and its next five year plan.