Bangladeshi asylum seeker dies on Manus Island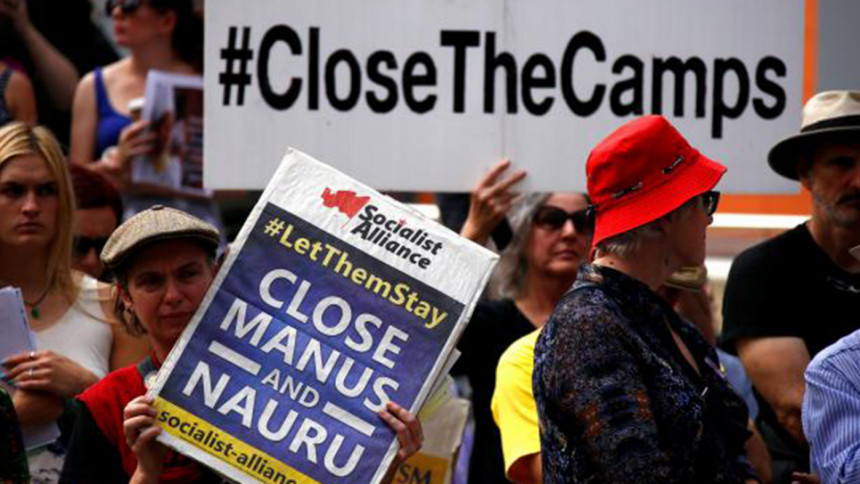 A Bangladeshi refugee died of heart failure on Nauru today, Australian officials said, the second death in as many weeks on the tiny South Pacific island where detainees have been hurting themselves in protests.
Controversies arising from Australia's immigration policy have become a major headache for Prime Minister Malcolm Turnbull during campaigning for elections set to be held on July 2.
Under Australia's hard-line immigration policy, asylum seekers intercepted trying to reach the country by boat are sent to camps on Manus Island in Papua New Guinea or to Nauru.
The camps have drawn criticism from the United Nations and human rights agencies for their harsh conditions and reports of abuse there.
"The man admitted himself to the Republic of Nauru Hospital on May 9, complaining of chest pains," Australia's Department of Immigration and Border Protection said in a statement.
"He was receiving treatment in hospital, but died early today after a series of cardiac arrests."
A department spokesman declined to discuss the medical history of the 26-year-old man, or respond to allegations by a refugee activist that his illness had been caused by an intentional overdose.
Officials in Nauru could not be reached by telephone and did not respond to emailed questions.
The activist, Ian Rintoul, said refugees on the island had told him the man, to whom he referred by a single name, Rakib, had committed suicide by taking an overdose of pills.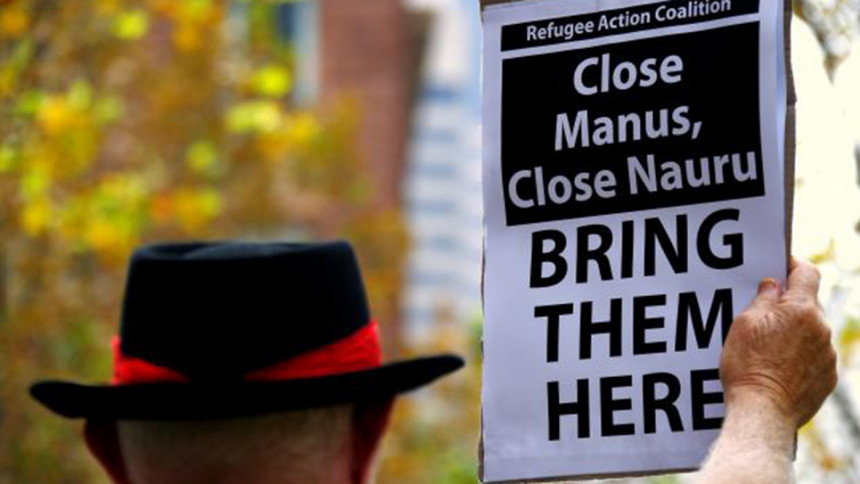 "Rakib's friends say his suicide was driven by the same desperation as others on Nauru," said Rintoul, the coordinator of the Refugee Action Coalition, which is based in Australia.
Two asylum seekers, a 23-year-old Iranian man and a 21-year-old Somali woman, have set fire to themselves in protest over their lengthy detention on Nauru. The man died and the woman is in a critical condition.
More than 100 refugees and asylum seekers at the center have signed a petition to be allowed to buy boats to leave the country.
"We have been living in Nauru as prisoners for three years now," they said in the petition. "We've decided to rescue ourselves by getting on boats once again."
Last week Australia said it had agreed to pay compensation to a charity it wrongly accused of inciting refugees to harm themselves in a Nauru protest in 2014.
Papua New Guinea has said it plans to close the Manus Island detention center after its Supreme Court ruled it unlawful.