Najib 'accepts people's will'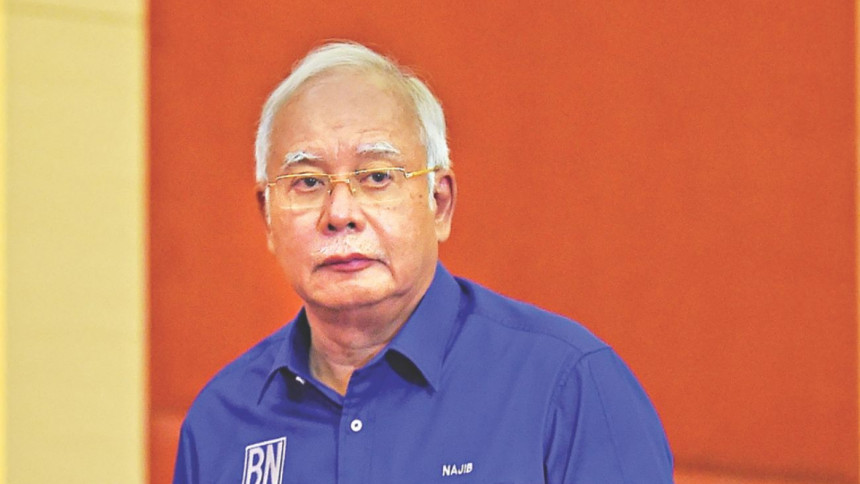 Malaysia's defeated leader Najib Razak yesterday said he accepted the will of the people after the coalition that has led the country for six decades suffered a shock loss to veteran ex-leader Mahathir Mohamad, 92.
But he did not make a clear concession, and added that it was up to the nation's king to decide who would become the next prime minister as no single party had won a majority parliament.
Analysts warned he could be trying to buy time to win defections from other parties over to his Barisan Nasional (BN) coalition, in what would be a desperate bid to cling to power despite a landslide defeat.
Despite the effort, Ninety-two-year-old Mahathir Mohamad was sworn in yesterday as the world's oldest elected leader.
In his first public comments since the results, Najib -- looking shattered after the shock loss -- told a press conference: "I accept the verdict of the people and BN is committed to the principles of democracy."
Najib's defeat could be just the start of his problems -- Mahathir has vowed to bring him to justice over allegations that billions of dollars were looted from 1MDB, which the scandal-hit leader set up and oversaw.
In Mahathir, the opposition found the perfect person to take on Najib. He is a staunch Malay nationalist who could appeal to the country's biggest ethnic group, and whose years in power were remembered as a prosperous period in the country's history.