30 injured in Etihad flight turbulence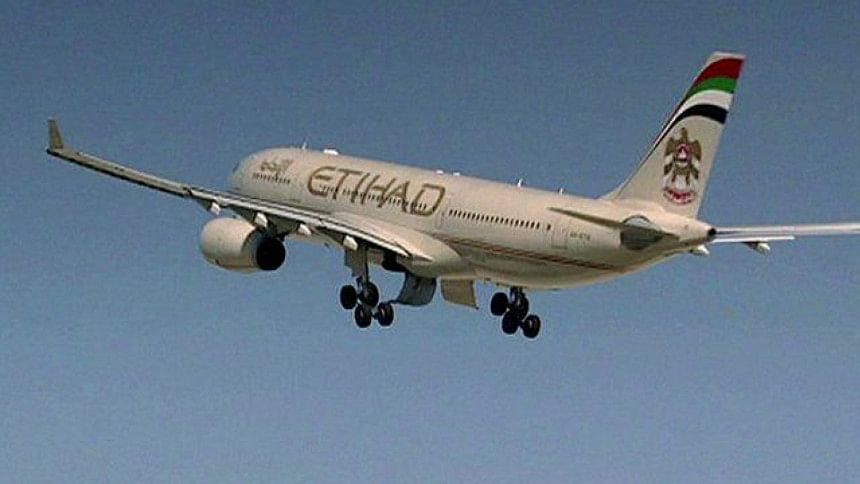 More than 30 people were injured when an Etihad Airways flight hit "severe and unexpected turbulence" flying into Indonesia, the airline said.
The flight from Abu Dhabi was about 45 minutes away from Jakarta on Wednesday when the turbulence hit.
The plane, an Airbus A330-200, landed safely after the incident, but 10 people were taken to hospital.
Video footage apparently from the flight showed passengers crying out as the plane shook.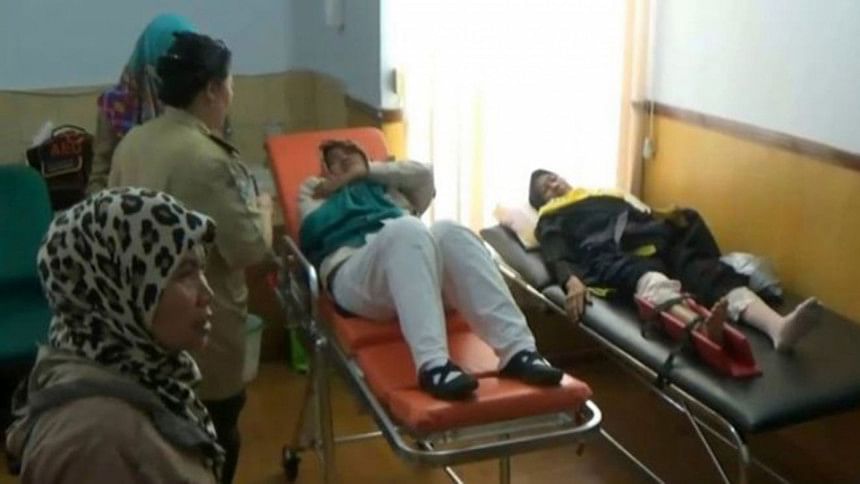 The United Arab Emirates' national airline told AFP news agency the cabin luggage bins were damaged and passengers said oxygen masks were released during the shaking.
The airline did not provide details on the severity of the injuries but nine passengers and one crew member were taken to hospital. The rest were treated by airport paramedics.
Etihad said it had cancelled the return flight and was booking alternative flights and providing accommodation.
Airport and Indonesian National Transportation Safety Committee officials are inspecting the plane, the airport said.