Rescue efforts expanded as Afghan-Pakistan quake toll tops 360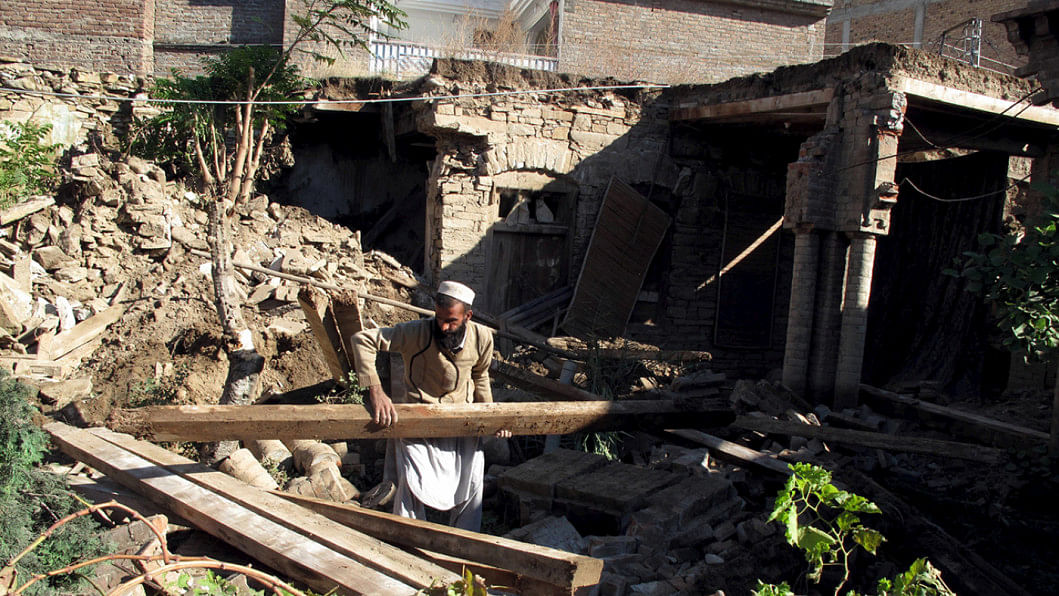 Rescue efforts are being stepped up to help those affected by the magnitude-7.5 earthquake which hit remote areas of Afghanistan and Pakistan on Monday.
More than 360 people are known to have died, most of them in Pakistan, and at least 2,000 were injured.
Rescue teams have been sent to remote mountainous areas where the impact of the quake is still unclear.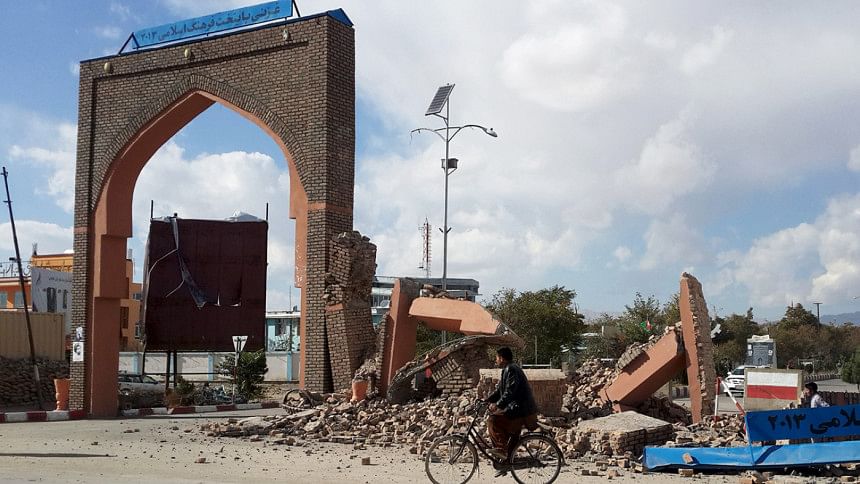 The Taliban, which controls some areas affected, called on aid agencies "not to hold back" relief supplies.
A spokesman said Taliban fighters had been ordered to help the victims.
In another development, Pakistani officials said at least two glaciers in Pakistan's Karakoram mountain range had burst and several others had cracked because of the earthquake, raising fears of flash-floods.
Many people across the region, afraid of a new quake, spent the night sleeping outside in temperatures close to freezing.
"We have insufficient food and other aid," said Abdul Habib Sayed Khil, police chief in Afghanistan's Kunar province.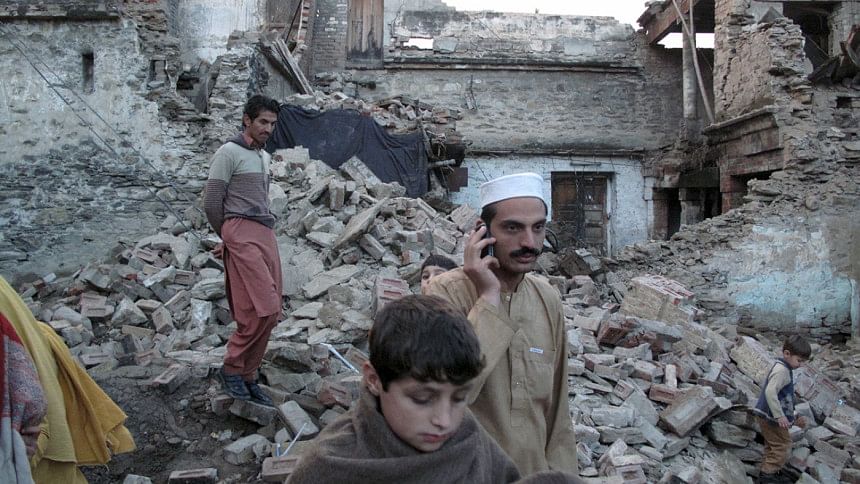 "It has been raining for four days and the weather is very cold."
On Tuesday, the Afghan presidential palace tweeted that the death toll had risen to 115, with 538 people injured. It said that 7,630 homes, 12 schools and 17 mosques were among the buildings destroyed or damaged.
In a televised address, President Ashraf Ghani urged those living in affected areas to help the rescue effort.
The governor of Badakhshan province, Shah Waliullah Adeeb, said survey teams were heading into more remote areas on Tuesday but landslides had blocked roads and helicopters were needed.
Afghan victims included 12 schoolgirls killed in a crush as they tried to leave their classes in Taluqan, Takhar province.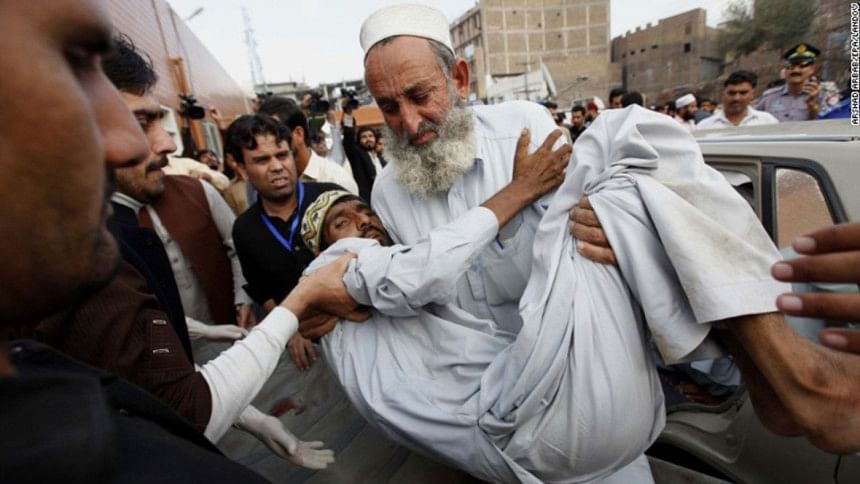 In Khyber Pakhtunkhwa province alone, authorities said at least 202 people had died, and more than 1,480 were injured. At least another 30 died in the north-western tribal areas.
On Tuesday, Pakistani Prime Minister Nawaz Sharif visited the district of Shangla, in Khyber Pakhtunkhwa, where at least 49 people were killed.
In a statement he said Pakistan was "capable enough to rescue and rehabilitate those affected".
After the quake, Facebook launched its "safety check" feature allowing people in affected areas to tell their families they are safe. Google also launched its "person finder" service.
The government has implored aid agencies for assistance.
The US Geological Survey (USGS) reported that the earthquake was centred in the mountainous Hindu Kush region, 76km (45 miles) south of Faizabad, in Badakhshan province.
I have asked for an urgent assessment and we stand ready for assistance where required, including Afghanistan & Pakistan.
— Narendra Modi (@narendramodi) October 26, 2015
It was deep - more than 200km (125 miles) below the surface - which meant the shaking at ground level was less than for a shallow earthquake.
The USGS said a series of aftershocks - all measuring 4.0 or higher - had struck west of the original quake.