Some stampede victims to be buried in 6 Makkah cemeteries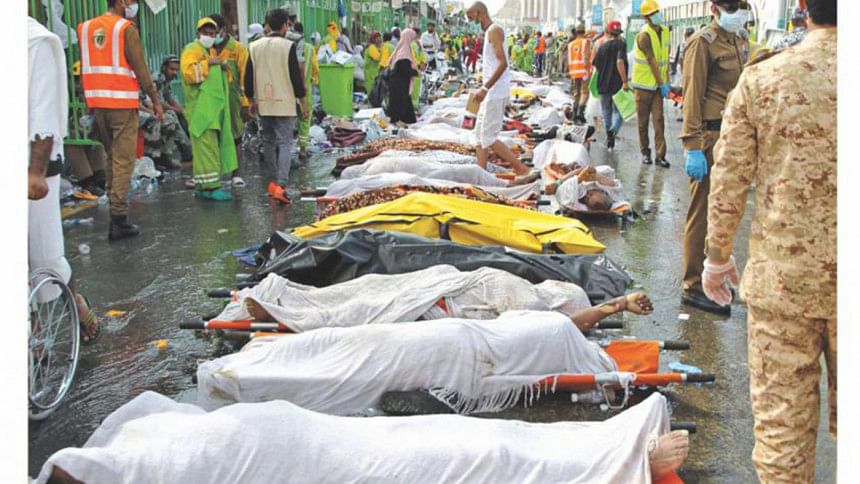 The Makkah Secretariat is preparing 74,700 graves across six graveyards which could accommodate some of the martyrs of the stampede in Mina among others, according to a Saudi media report.
The cemeteries include the Maalaa Cemetery, which has space for 30,000 graves, Al-Adl cemetery, which can take another 2,000 graves, Al-Sharea cemetery, which can absorb 22,000 graves, and Al-Haram Martyr's cemetery, which has enough space for another 20,000 graves, Arab News reported citing the Secretariat's Director of Media, Osama Zaytoun.
At the Holy Sites, Zaytoun confirmed that there are two cemeteries, Al-Rabway Cemetery and Arafat Cemetery, which can take the bodies of the martyrs, noting that each cemetery contains a washroom for the deceased and all other burial services.
The concerned authorities will finalise the burial procedures for the deceased upon the approval of their family members, while the bodies and all relevant assistance will be delivered to family members wishing to bury their relatives in their homelands.