10 killed in stampede at India temple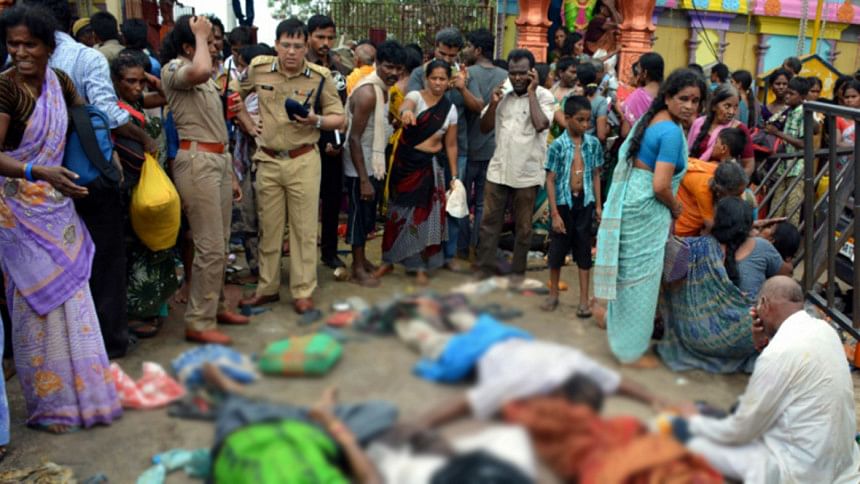 A stampede outside a Hindu temple early on Monday killed at least 10 pilgrims in eastern India with others injured in the crush of up to 150,000 people, a police officer said.
The stampede at the Baidyanath Jyotirlinga temple in the state of Jharkhand erupted after pilgrims surged towards the building shortly after the doors opened, the officer told AFP.
Those sleeping in the kilometres-long queue were trampled as others pushed towards the doors, SN Pradhan, additional director general of police in Jharkhand, said.
"Many tried to rush to the head of the queue which led to chaos and as some of them fell, the devotees got trampled," Pradhan said.
"Ten people including one female devotee are now confirmed dead. Another 15 to 20 people have received injuries," he said.
Stampedes at India's religious festivals, where a mixture of police and volunteer stewards are often overwhelmed by the sheer size of the crowds, are not uncommon.
A stampede on the banks of a holy river killed at least 27 pilgrims last month in Rajahmundry, on the border of the southern twin states of Andhra Pradesh and Telangana.