1 dead as plane hits car on US highway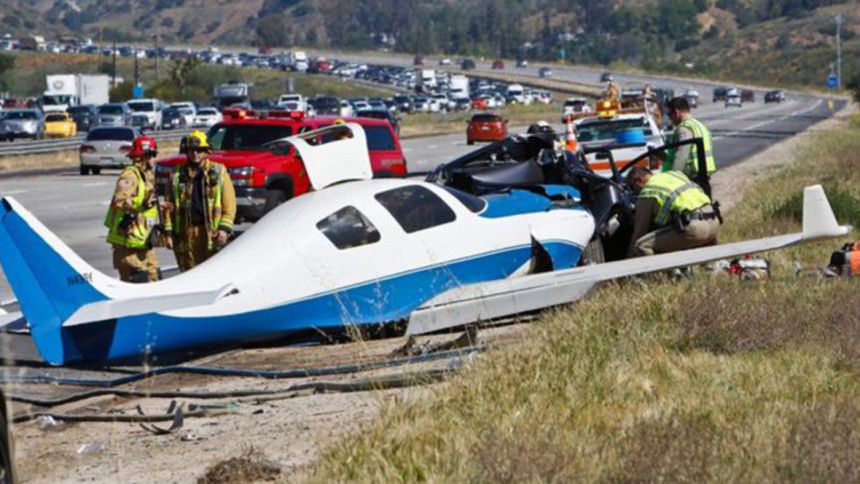 A plane has crashed on a California freeway, slamming into a car and killing one of the vehicle's passengers - years after being safely landed on the same stretch of road.
Five others were injured, including the plane's pilot and his passenger.
The plane appeared to be having technical problems before it crash-landed, witnesses said.
In 2000, a former owner guided the same Lancair IV down onto the freeway after its engine failed.
But this time it landed on its belly before skidding into a nearby car, fatally crushing Antoinette Isbelle, 38, of San Diego in the back seat.
The vehicle's driver had pulled over to use his phone, California Highway Patrol Officer Chris Parent said.
The plane's pilot, 62-year-old Dennis Hogge and his passenger suffered major injuries, Mr Parent said.
Matt Nokes, a former professional baseball player who made the safe landing in 2000, said he personally knew the pilot, describing him as a good man,
"It's just horrible to hear about,'' he told Associated Press.
Mr Parent said he was aware of three other planes being forced to come down on the same stretch of highway in the past decade.