Portable hand washing solution launches in Bangladesh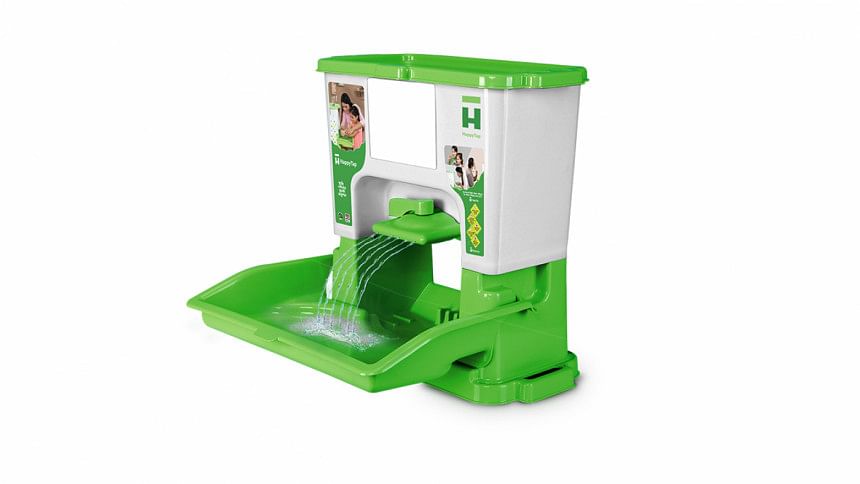 WaterSHED Holdings Singapore Ltd recently launched a portable hand washing solution named HappyTap in the country.
The portability of HappyTap can help in ensuring people's hygiene and keep them protected whether they are at home or on the move.
With the support from TRANSFORM, a social startup incubator run by Unilever PLC, DFID and Ernst&Young, HappyTap started its soft operation in January 2018.
After two years of research and groundwork, HappyTap put together their understanding of consumers' behavior and practices to design the product. It started its functional business operations from February 2020, according to a press release.
CEO of HappyTap, Geoffrey Revell said their vision was always very simple and HappyTap has been at the forefront of behavior change regarding hygiene.
"For more than a decade HappyTap has been at the forefront of behavioural change in hygiene. We were the first company to bring an attractive and convenient portable hand washing solution to the market. Two years of intense research and design work resulted in a product that is customised specifically for the Bangladeshi consumer," Geoffrey added.
Customers can purchase HappyTap from their official Facebook page or other e-commerce platforms for a price of Tk 1,550 excluding delivery charge.