Bangladesh football: then and now
The passion is so high that they hoist the national flags of their teams on rooftops and engage in bitter arguments about their teams, like they once did during matches of country's two archrivals -- Abahani and Mohammedan.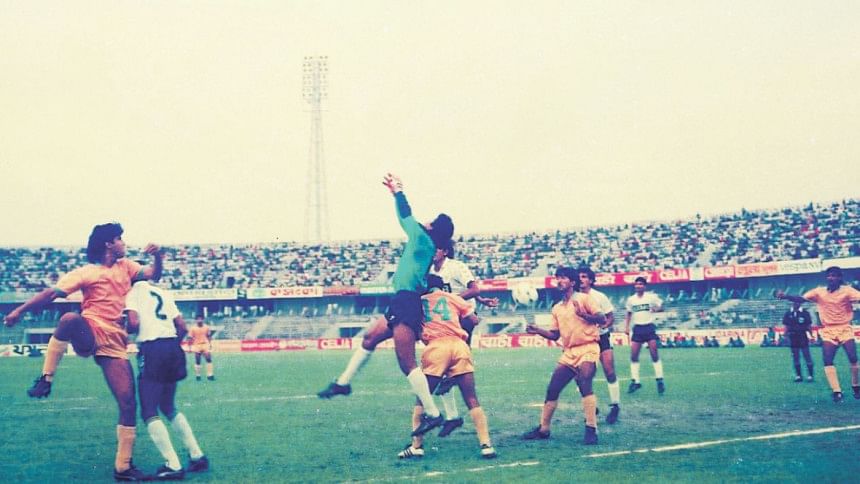 Every four years, people of Bangladesh engage themselves heavily in the FIFA World Cup though Bangladesh is light years away from it. This enthusiasm for the World Cup is evidence how much they love football. This is not a new-found passion though; rather a glorious past of football in Bangladesh drives the football-loving people to be engaged in the greatest show on earth.
The passion is so high that they hoist the national flags of their teams on rooftops and engage in bitter arguments about their teams, like they once did during matches of country's two archrivals -- Abahani and Mohammedan.
But those who once saw the best of Bangladesh football are now sorely watching the worst of it. Why so? Current and former players, officials and fans all agree that country's football has been is in this dire state because of its flawed structure, which is based on the clubs who operate on donations, unlike any developed football nations. The Bangladesh clubs still maintain an amateur (nonprofessional) approach with no future programmes, including youth development, ground facility, long-term agreements with players, gym and others facilities.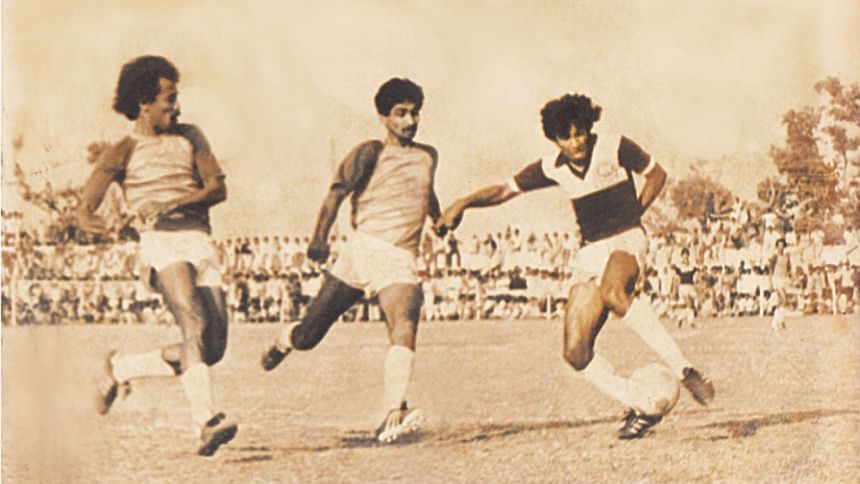 And with Bangladesh Football Federation (BFF), the game's governing body, seemingly happy not to take any initiative, to revers this there is little hope for the country's football in near future.
Back in the glory days, how popular football in Bangladesh was for nearly 30 years from mid-1970s to early 2000s might sound like a fairy tale to the young generation, who now watch different European League games. But truth be told, the Dhaka league was once a pure entertainment for those who are now in their early forties and fifties.
Along with the club teams, the national football team was also at the centre of attention of the football fans, who watched their beloved side to fight neck-to-neck before going down to the current Asian giants -- Japan, South Korea, Iran, China, and the then strong teams like Syria, Thailand, Burma [Myanmar], Bahrain, Oman in competitions like Asian Cup qualifiers, World Cup pre-qualifiers and the country's President's Cup.
The boys in red and green had a fierce competition against India to establish the regional supremacy. Now though Bangladesh is even beaten by other South Asian minnows like Bhutan and Nepal. Bangladesh, who once played the SAFF Championship final three successive times from 1999 to 2005, conceded five goals against Maldives, whom they once beat 8-0 in national and club levels.
Today, Mohammedan and Abahani still play matches but cannot draw crowd. In the past, hundreds or even thousands of football fans would travel to Dhaka from other districts to watch their team play. Not anymore.
Kazi Salahuddin, Nowsheruzzaman, Monwar Hossain Nannu, Shamsul Alam Manju, Amalesh Sen, Badal Roy, Ashish Vadra, Abdus Salam Murshedy, Hafiz Uddin, Ashrafuddin Ahmed Chunnu, Wasim Iqbal, Sheikh Mohammad Aslam, Monem Munna, Rizvi Karim Rumi, Arman Mia, Rummon Bin Wali Sabbir, Kaiser Hamid, Joshimuddin Ahmed Joshy, Jewel Rana, Imtiaz Ahmed Nakib, Golam Mohammad Gaus, Masud Rana, Hasan Al Mamun, Mahbub Hossain Roxy and many others were once the household names.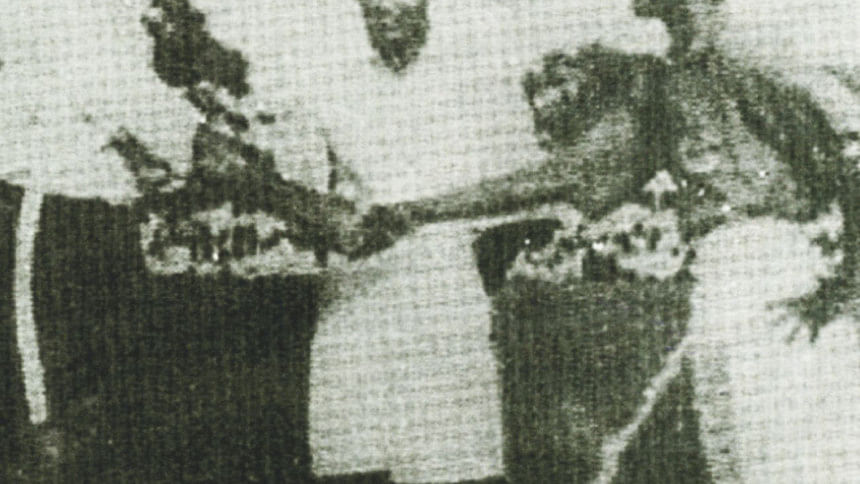 They are the products of district football leagues and the school football tournaments. Sadly, district football and school and college football is almost dead with hardly any matches played in district and school-level in the last one decade, forcing the pipelines of quality footballers to dry up. This lack of talented footballers drove Bangladesh to sit on its worst-ever FIFA ranking.
Bangladesh's embarrassing 1-3 defeat at the hands of Bhutan during the play-off match of Asian Cup Qualifiers in 2016 was a wake-up call for Bangladesh and the game's governing body led by Kazi Salahuddin. But nothing happened in the last two years.
In the last 10 years, the BFF basically focused on the so-called professional football league and the senior national football team and spent a lot of money on them. And yet, the professional football league does not have a permanent shape while the national football team swallows defeat one after another at the international level.
It has been a long cry from football pundits that the Federation must invest in district-level football to find local talents, train them and bring them into the squad like they do in other South Asian countries including India, Bhutan and Nepal.
Panama can be a great example. Panama's qualification to FIFA World Cup has been discussed in football fraternity all around. In 1995, it was behind Bangladesh in FIFA ranking, at 150th whereas Bangladesh's position was 138th. Just 23 years down the line, the nation of only 40 lakh people not only played in Russia. Today, its FIFA ranking is 55th. Bangladesh stands at the bottom, at 194th.