Edible oil crisis: Time to overcome vulnerabilities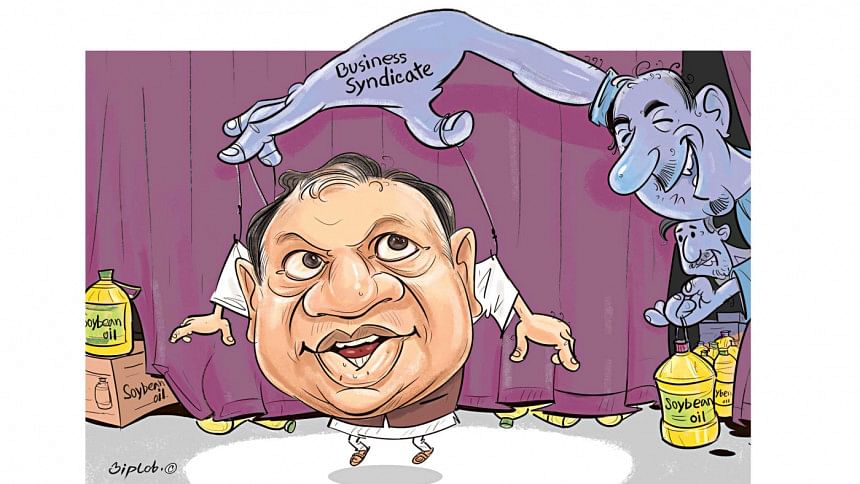 When Farid Uddin planted sunflower, sesame and groundnut on his 80-decimal land, he had no idea that prices of edible oil would skyrocket.
 The 55-year farmer from Bakerganj in Barishal harvested sunflowers on May 9, although the number of seeds was not high.  Now two other oilseed crops -- sesame and groundnut -- are almost ready for harvest.   
Farid was planning to crush all the seeds to get oil and meet part of his family's requirements.  
"As prices of edible oil began to surge, I decided to meet my family requirements for edible oil with the oilseeds produced in my fields," he said over the phone on May 9.  
It is a perfect cushion for Farid from the high prices of edible oil available in the market, mostly imported.  
Today, soybean oil, a preferred edible oil for food preparation at home, is traded at around Tk 200 per litre at retails, the highest on record in Bangladesh.   
Palm oil is also traded higher at retail after Indonesia, the world's largest producer and exporter of vegetable oil, banned its shipment to support its domestic market.  
The ban sends another shockwave in the edible oil market that has reached record high prices this year and sparked alarm among major importers of the cooking medium.   
Bangladesh, which is highly dependent on imports, is also bearing the brunt of the volatile international market, fuelled by the Russian invasion of Ukraine.   
Imported palm oil meets roughly 70 percent of the annual edible oil requirement of the country. Indonesia is the biggest source of palm oil for Bangladesh followed by Malaysia.  
The restriction made the market highly volatile amid a supply crunch, hoarding by many businesses to make hefty profits and inadequate government monitoring before the Eid.
Over the last one week, the government agencies apparently became more active, seizing thousands of litres of stocked-up edible oil. On Wednesday, Bangladesh Competition Commission sued eight importers.       
Market insiders think the situation might improve provided that Indonesia removed the export ban by the end of this month. 
Experts say if the situation does not improve, consumers should be prepare to try alternatives like mustard oil, sesame, or rice bran oil.  Cutting excessive consumption could be another option.  
Md Mizanur Rahaman, a graduate research assistant at the University of Alberta, Canada, noted that the per capita requirement in Bangladesh for edible is 6 grams a day whereas per capita per day consumption is 22 grams.   
DEPENDENCY ON IMPORTS
Bangladesh's yearly demand for edible oil is 20 lakh tonnes and some 90 percent is met through import, according to Bangladesh Trade and Tariff Commission.   
Malaysian Palm Oil Council, however, states that the annual consumption of oil and fats in Bangladesh stands as high as 30 lakh tonnes.  
In this context, the edible oil price shock is the latest addition to the bitter experience of Bangladeshi consumers who had to pay extremely high prices for onions after India restricted exports in 2020 and 2019.  India also launched crackdowns on cattle smuggling through its borders with Bangladesh prior to that. 
The crisis, however, turned out to be an opportunity for Bangladesh to increase local production of both onion and cattle to considerably reduce the import dependency.   
Yet, the issue of increasing domestic production of other import-based commodities, edible oil, for instance, has not gotten serious attention at the policy level.
 Bangladesh paid Tk 25,910 crore for oilseeds and edible oil imports in fiscal 2020-21, which was three times Tk 8,160 crore in 2009-10, shows Bangladesh Bank data.
 During the period, local production of oilseeds and cultivable land increased too, but at a much slower pace.
 Farmers grew oilseeds, mainly mustard, on 11.8 lakh acres and harvested 9.72 lakh tonnes of oilseeds in fiscal 2019-20.  
The area was 28 percent higher than that in 2010-11 while production was 31 percent up from 7.3 lakh tonnes, says Bangladesh Bureau of Statistics.
 Over the years not enough focus has been given to non-rice crops including oilseeds.  For instance, there are more than 200 scientists for rice research compared to around 30 on seven oilseed crops. 
 There is also no international collaboration with public research agencies for research on oilseed crops, technology development and transfer.
 Yet, scientists at Bangladesh Agricultural Research Institute (BARI) developed 50 oilseed varieties, including some short-duration mustard seed varieties that producers can plant between Aman and Boro, according to Oilseed Research Centre of BARI. 
 Md Rafiqul Islam Mondal, ex-DG of BARI, said the main goal of oilseed breeding was to develop short-duration varieties. 
 He said oilseed cultivation has not gotten priority among farmers due to uncertainty over getting fair prices.
 The oilseed is grown on only 3 percent of the total cropped area, said Md Abdul Latif Akanda, director of ORC of BARI.  
"It is difficult to increase the production and meet demand by growing on a small amount of land," he said.   
AN EYE OPENER 
Experts say increasing domestic production of oilseeds is the key to overcoming such vulnerability.  
Terming the situation an eye opener, Taslim Shahriar, senior assistant general manager of Meghna Group of Industries, said, "The government should have a strategic plan to increase oilseed production."
Mohammad Jahangir Alam, professor of agribusiness and marketing department at Bangladesh Agricultural University, said given the resources scarcity, the nation will not be able to attain self-sufficiency in all crops.
"We need an optimal mix of production of major food commodities. For this we need a big technological push, increased investment to develop new technology," he added.
Some analysts said short-duration mustard and rice varieties could be game-changers.  There is scope to expand sunflower cultivation in the southern coastal region, soybeans and groundnuts in char areas.
"Mustard could be grown between Aman and Boro rice. It is possible if farmers can plant seedlings of Boro soon after harvesting mustard," BARI's former DG Rafiqul said.
"We have scope to increase the cultivation of mustard even this year after harvesting of Aman. This is the best time to prepare. This can give some immediate respite," he said.
Md Manjurul Kadir, chief scientific officer at regional research station of BARI, Jamalpur, said the oil extraction rate from mustard is over 33 percent, which is higher than 15-18 percent obtained from soybeans. 
He said farmers plant Boro on around 23 lakh hectares after harvesting Aman.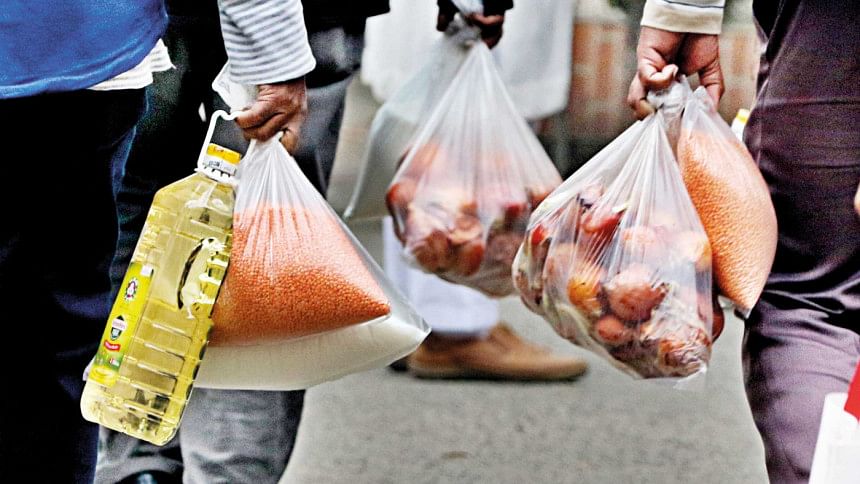 "All the area could be brought under mustard cultivation if early varieties of Aman are taken to the field and encouraged farmers to grow," he said.  
To increase production of mustard, sunflower, groundnut through expansion of cultivation of short duration varieties, the agriculture ministry has taken a Tk 278 crore project to be implemented in 2020-25 period.
The project aims to increase the acreage and yield of oilseed by up to 20 percent after implementation and reduce imports. 
Agriculture Minister Muhammad Abdur Razzaque said there is a huge prospect of increasing oilseed production following the development of two short-duration rice varieties for Aman season.  
"We target to increase production to meet half of the domestic requirement for oilseed after the completion of the project."