The Forbidden Forest Life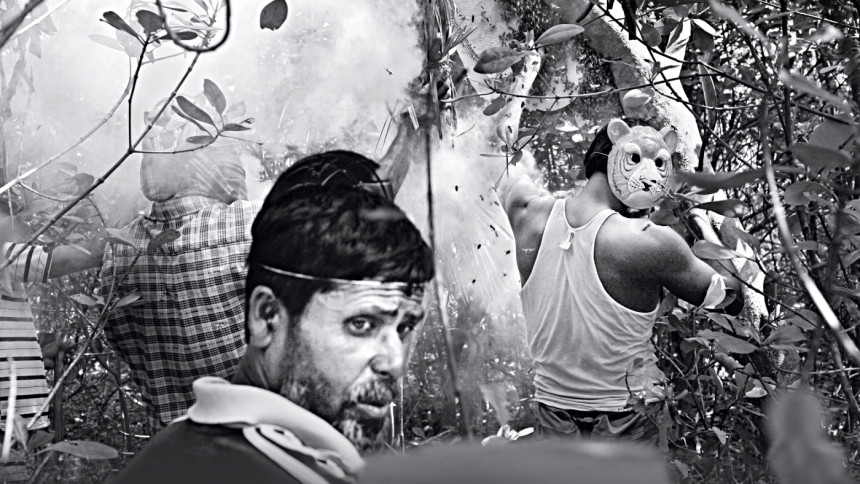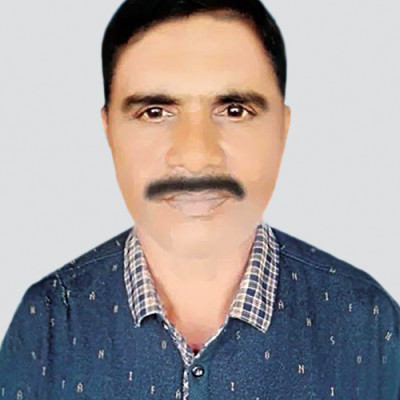 "We never had a peaceful life in the forest. We lived in constant fear of law enforcement, rival robber gangs and, sometimes, even our own people.
"Bullets can't hit me! I led hundreds of gunfights, but the bullets always just whizzed past me!" exclaimed a self-assured Jahangir Shikari, former robber of the Sundarbans.
"It's because of a special talisman I collected from a magician in India, which protects me from bullets," he continued, lowering his voice. "I can't tell you the details of where I got it, but rest assured, it works."
Jahangir used to lead the robber gang "Jahangir Bahini" before he surrendered to Rab in 2017 in three phases with 48 of his associates. He was among at least 328 robbers who gave up their arms to the government between 2016 and 2018.  
There was nothing quite "bandit-like" in Jahangir's appearance. Short and ordinary-looking, he could almost pass off as an automobile driver -- which, incidentally, is his profession post surrender -- but there was nothing ordinary about the stories he shared of his past life.
"I got started on this life to avoid persecution by political rivals," he said.  
"I became active in politics in Bagerhat when I was 19. In 2002, I was stabbed indiscriminately by my rivals. Luckily, I survived but I couldn't go home fearing another attack. I couldn't get a job anywhere either -- my rivals made sure of that my family was in desperate need of money, so I finally started working as a rickshaw-puller just to make ends meet," said Jahangir.
However, the money he earned couldn't meet his family's needs. Soon after, he was approached by an acquaintance who told him about a "job" in the forest that would pay an advance of Tk 5,000.
"I gave the advance to my family, and stepped into the forest for a forbidden life. Within three months, I had earned Tk 1 lakh, and within six months, Tk 6 lakh." 
Janangir wasn't the only robber whose origin story began with political persecution. There were others at the event who also claimed to have taken refuge in the Sundarbans to escape their rivals.
Mustafa Sheikh, who led the gang "Master Bahini" in the Sundarbans for over a decade, was only 21 when he left his home after being attacked by his opponents. 
"For three years, I couldn't return to my village in Bagerhat. In 1994, a political big brother gave me firearms so I could fend for myself if attacked. I took refuge in the Sundarbans along with a few associates," recalled Mustafa, now 51.
"But we had no way to make money and buy food. That's when we started targeting local trawlers. The rest, as the saying goes, is history." 
Mustafa surrendered to Rab on May 31, 2016. He was one of the first to do so.
LIFE IN THE FOREST
Life as robbers was neither glamorous nor peaceful, shared the former gang leaders.
"We never had a peaceful life in the forest. We hardly got to sleep two or three hours a day," Mustafa recounted. "We lived in constant fear of law enforcement, rival robber gangs and, sometimes, even our own people." 
Jahangir, who worked for five other robber gangs, before finally buying 12 firearms for Tk 6 lakh and starting his own gang, narrated how he was always anxious about being attacked -- despite his talisman which protected him from bullets.
"I used to move with five armed guards. Looking back, I now think life was beautiful when I was a rickshaw-puller, as I had a routine and peaceful sleep. The robbery may have brought me money but it destroyed my life," he added.
There was hardly any time for their families as they were always on the move.
"We had to stay in our boats or inside the Sundarbans with armed guards to avoid arrest and rival attacks. If we wanted to meet our families, we had to bring them along into the deep forest for a few days," said Jahangir.
 They would build makeshift homes in the forest and stay there for some days, but even then, they could not spend time alone as there was fear of attacks -- from people or animals.
"We had no entertainment, no food. We would hunt deer and catch fish from the river which we then cooked over an open fire," said Mustafa.
When they weren't with their families, they would spend most of the day hiding out in a small river in the forest and foraging for food.
"We stayed in three boats, each around 35 to 40 feet long and 10 to 12 feet wide. There were around 45 members in our gang. We slept in small cabins inside the boats. Behind the cabin, there was a small kitchen of sorts where a burner had been set up," added Rafiqul Alam, 39, who was once a member of "Alam Bahini".
"During daytime, we would all stay together. But we always had a security check post, within half a kilometer from our position." 
Four or five armed members of the gang would stand guard at the check post and inform the others if any boat or law enforcers approached, he added.
"During the day, we either slept or made arrangements for food. Some of us caught fish, but in the back of our minds, we were always anxious of being attacked or spotted."
Most of their nights would be spent chasing targets or in search of fishing trawlers.
"In the 90s, we would target good-laden ships. We used to charge Tk 20,000-30,000 as ransom. This rose to Tk 1 lakh and Tk 2 lakh after 2005," said former robber Mustafa Sheikh, who joined a robber gang in 1994.
When asked if they tortured the people they abducted for ransom, Jahangir swore he never laid his hands on them.
"We used to beat empty water bottles against the trees to make sounds and asked the boatman to shout for help. Hearing these screams, their families or employers would pay us the ransom," he claimed. 
During a visit to Barguna on December 14 last year, this correspondent had met with a number of anglers who said some of the robbers who went into hiding after law enforcers started cracking down in the Sundarbans are now resurfacing in coastal areas. 
In November last year, an angler -- Md Musa -- was killed, while dozens were tortured by these robbers. 
"Most of these robbers are younger, some may even be from the other side of the border. They've been using boats which are Indian and moves faster than ours," said one of the surrendered robbers.
Another, on condition of anonymity, claimed that some of their associates -- who had refused to surrender at the time and had fled the area -- had returned to form new gangs.
"We know because they called some of us, and tried to persuade us to rejoin the gang. But I turned them down. I want to die in peace."