The year was 1973.
A popular Narayanganj labour leader Ali Ahmed Chunka went to meet Bangabandhu Sheikh Mujibur Rahman. He wanted to contest in the first-ever Narayanganj municipality polls under the symbol boat.
Bangabandhu appeared, hugged him affectionately and said, "I know why you are here. But the party's candidate is Khoka [Mohiuddin], I can't give you nomination, but I give you my blessings."
With Bangabandhu's blessings and support from the people, Chunka won that election as an independent candidate.
Forty-eight years later, it was the turn of Chunka's eldest daughter Selina Hayat Ivy to repeat the feat. Ivy got the blessings of Bangabandhu's eldest daughter and also Prime Minister Sheikh Hasina—but not the party's nomination.
The physician-turned politician won the first-ever Narayanganj City Corporation polls in 2011, defeating AL-backed heavyweight candidate Shamim Osman. She made history as the first female mayor of the country.
With a "clean image" like that of her father, Ivy has become a popular leader of all in the thriving industrial city over the last decade.
But Ivy's political journey has not been an easy one. Many still cannot fathom how she stood firm against criminalisation of politics that has intensified with increasing industrialisation of an otherwise peaceful city on the bank of river Shitalakshya; even more astounding has been her courageous battle against the mighty Osman family.
Narayanganj's politics was by and large fair after the Liberation War, when Shamim Osman's father AKM Shamsuzzoha and Ivy's father Chunka led AL. There was healthy competition between the two and they made sure that their differences did not affect the people.
But things took a turn for the worse as the Osman family allegedly became involved in various criminal activities after Shamsuzzoha's death.
Ivy's entry into the electoral race came long after her father's death in 1984. Family members and Chunka's well-wishers persuaded her to take part in the municipality election in 2003.
"Chunka was defeated in 1984's municipality polls and there wasn't another municipality election till 2003," recalled noted civil society member, Rafiur Rabbi.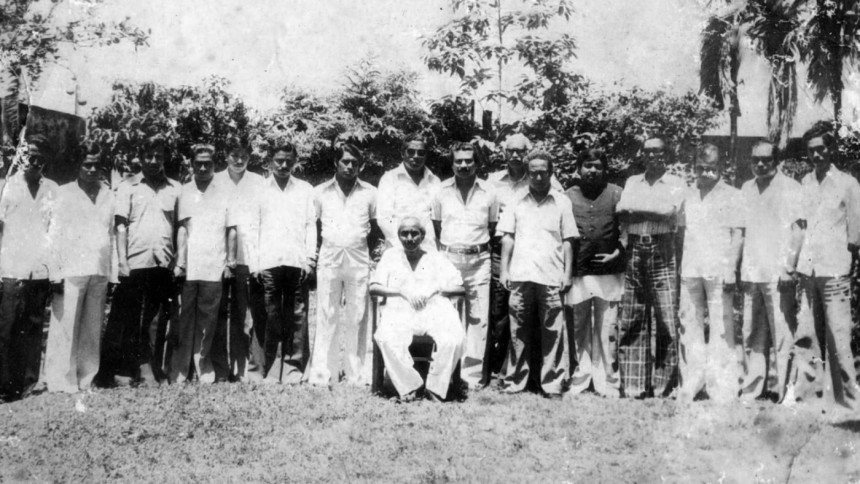 "Upon people's request, Ivy, who was in New Zealand with her family, came back and joined the electoral race against an influential BNP leader Nurul Islam," he said.
"She won the polls by a big margin. At that time people knew her only as Chunka's daughter. But she excelled and gradually become an icon in her own right due to her courage and pro-people attitude," he added.
In 2003, the BNP-led four-party alliance was in power. Shamim Osman and his followers had left the country, and there were only a few leaders who regularly visited the AL office.
At the time, Narayanganj district council chairman Anwar Hossain wanted to contest the municipality polls. However, the PM extended her support to Ivy considering the political situation, recalled GM Arafat, organising secretary of Narayanganj city unit AL.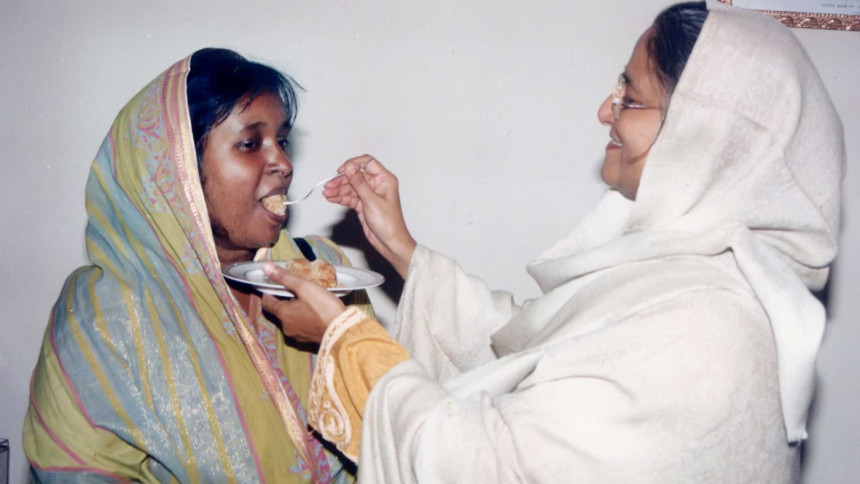 Ivy made the headlines in 2011, when she contested the polls as an independent candidate Subsequently, she became a voice against injustice.
"When allegations about the Osman family's involvement in the murder of 17-year-old Tanvir Mohammad Twaki came to the fore, she raised her voice and termed Shamim Osman a 'godfather'," said Arafat.
"There was no one but Ivy at that time to make such a statement with courage. In addition, her development activities, stance against corruption and commitment to the people have brought her where she is today," said Jahangir Alam, joint general secretary of Narayanganj district AL.
Ivy won the election in 2016 again, defeating the BNP candidate Shakhawat Hossain Khan, although she had to face opposition within her own party despite getting the party ticket.
In the recently concluded city corporation polls, Ivy defeated her father's close aide Taimur Alam Khandakar by around 70,000 votes. The win also made her the first female mayor to accomplish a hattrick in any city corporation polls in the country.
When Chunka died on February 25, 1984, Ivy, the first of his children, was a high school student. Born in 1968, Ivy was a meritorious student, who won a scholarship from the Russian government to study at Odessa Piragob Medical University in 1986.
After graduation, Ivy returned to Dhaka to complete her internship and work as an honorary physician at Dhaka Mitford Hospital.
She then married Kazi Ahsan Hayat, a computer engineer based in New Zealand, in 1995 and left the country.
A mother of two sons, she lived there till her return in 2003.
The rest, as they say, is history.