National film grants: Where does the money go?
Filmmakers talk pros and cons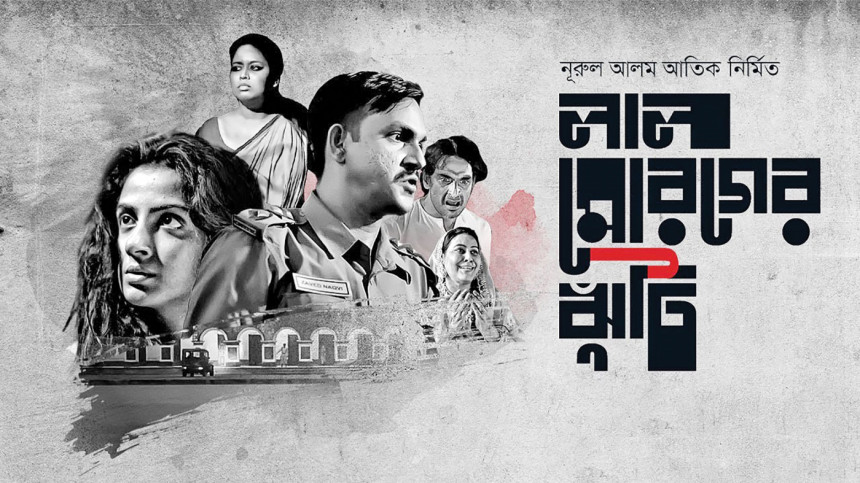 The government of Bangladesh has been up front about supporting the film industry, providing funds since the 1976-77 fiscal years. In the past 46 years, a total of 173 films have been granted funds in the categories like full length feature films, short film and documentaries.
Since then, grants have been regularly handed out with the exception of fiscal years—1977-81, 1983-84, 1997-98 to 1999-2000, 2001-02, and 2005-06.
Amidst the pandemic last year, a total of 19 films were selected in the 2021-22 fiscal year, ranging from BDT 60 to 75 lakhs. Out of these projects, six of them are short films; and two are based on the Liberation War.
The reaction to this particular grant was divisive, to put it mildly. Filmmakers from 33 organisations across the country protested, highlighting the inconsistencies in our national film grant process on July 4.
"Mainstream films need financial support to regain its lost charm, and the government has taken this initiative of supporting the them, I appreciate it.
Filmmakers and producers like Nasir Uddin Yousuff, Anjan Zahidur Rahim, Manzare Hasin, N Rashed Chowdhury and Humaira Bilkis, among others joined the protest.
They had demanded that independent films be prioritised, while commercial movies be moved into a separate category.
Earlier, in the 2018-19 fiscal year, a writ was filed, where the High Court issued a rule seeking why the list of government grants made for the financial year 2018-19 should not be declared invalid. At the same time, according to the policy, the court also inquired why the order should not be given to make a new list of those grants.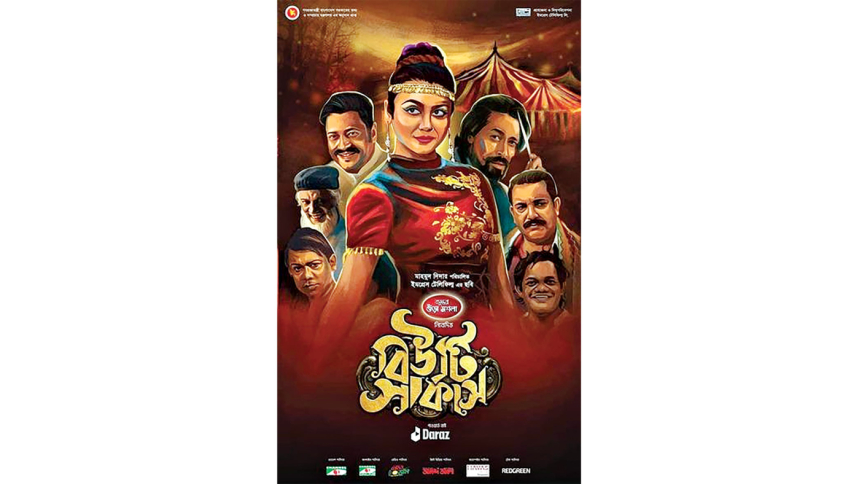 Renowned filmmaker Amitabh Reza Chowdhury made his position in this regard. "We have already proposed a new draft of regulations, which will definitely stress more on full-length documentaries and Liberation War-based films," shared the director, who received the highest amount (BDT 75 lakhs) of grant this year for his film "1969".
"As for commercial films, I was told by the Information Minister, Dr Hasan Mahmud, MP, due to the pandemic, the film industry has been suffering from a great loss, and the government felt that the fraternity needs support to recover." The "Aynabaji" famed director emphasized that he was assured that the support to commercial films were a prophylactic measure to keep the industry alive.
"How do we even classify commercial and non-commercial films?" Amitabh was one of the jury members of short film committee, for the last two terms.
He also shed light on the entire process which begins after the grant has been approved. "There is no one to supervise, where this money is going, or what are they being spent on?"
He added that he will be voluntarily supervising 3 short films which received grants this fiscal year. "I will be their mentor, and they have to keep me updated about their project until they submit it. This is how the system should be."
He also raised questions about the films which could not see the light ever, even after taking the allocated money.
"Dubshatar" famed director Nurul Alam Atique told The Daily Star that sometimes, directors struggle to find sponsors for a film, since the amount of grants given in the early years were not sufficient to complete a production. "
"I felt pressurised when I received the grant of BDT 35 lakhs in the economic year 2014-15, for my film 'Laal Moroger Jhuti'," he said. "Since I realised that I cannot complete the film within this budget, and I was unable to find any producer – I was always insecure about getting into trouble with the committee." The director finally completed the film last year, and earned accolades for his work.
Atique further shares that the amount given currently is adequate to complete an entire project, and he is interested to apply in the next year. "Art should not be trapped under any propaganda."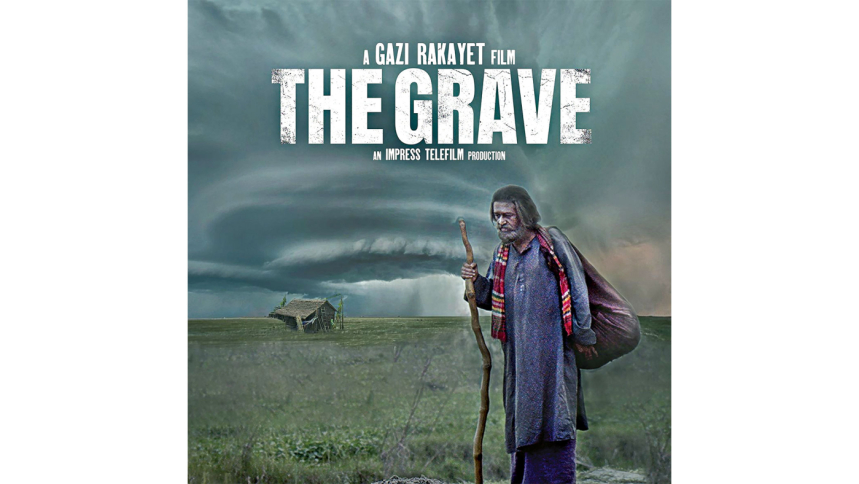 Gazi Rakayet, an acclaimed filmmaker and eminent cultural personality, served as one of the jury members in this year's grant selection board. "The films which received grants this year are all based on their merit," shares the 'Gor' director. "Grants are given to films to support art. However, a lot of people have misused this sanction. Some of them did not even care to explain their reasons for missing heir deadlines."
Rakayet wrote the script of "Mrittika Maya" in 2000, and until he received the government grant in 2012, he could not release the film. "This is why government grants are important," shares the director, who went on to win 17 National Film Awards for his work.
After "Debi", actress and producer Jaya Ahsan received a grant for her upcoming production "Roid". "Debi" was a commercial aided by the government.  "Mainstream films need financial support to regain its lost charm, and the government has taken this initiative of supporting the them, I appreciate it," shares the actress. "Then again, commercial films tend to get more producers and sponsors compared to documentaries, or archival films. Such films need extended support, because these works of art are also essential to keep us rooted towards our history and culture."
Art should not be trapped under any propaganda.
She shared that during "Debi", many in the industry tried to imply that government funded films can never be commercially successful. "It was probably the first government-aided film that received this level of commercial success. Success often depends on how much effort the distributors and producers exert behind it."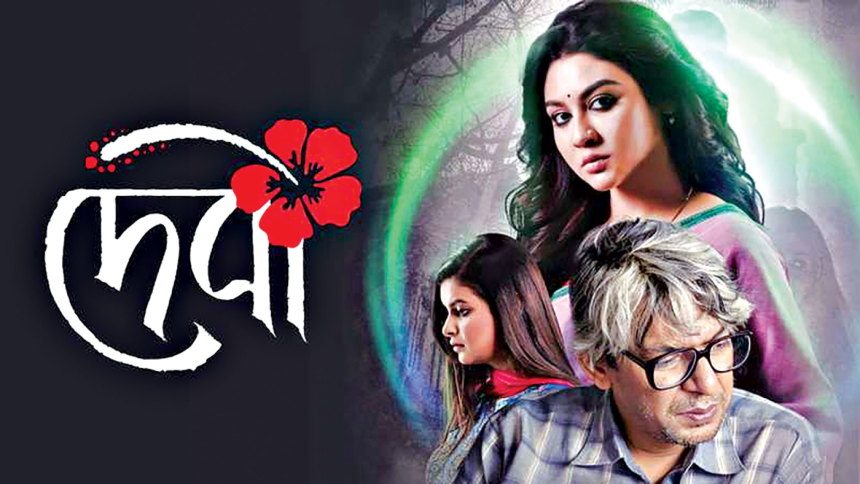 Filmmaker and critic Manzare Hassin raised questions about the transparency of the grant committee and explained the discrimination faced by documentary films, "I have been involved in the grant procurement procedure before, so I know what happens," he shared. "For instance, I applied for a full-length documentary movie this time, and while documentaries are eligible, I know what takes place behind the scenes."
According to him, none of the documentary proposals are even presented to the electorate committee that decides which movies will receive grants.
"There are seven others like me, who spent 2–3 months of effort and money to apply for the grant. However, our proposals don't even make it before the electorate committee."
He also said that if this is how it will be, then it should at least be announced from the beginning that documentaries are not eligible for grants.
Shakib Khan received a government grant for the first time for his production "Maya". "Government grants are indeed a great support for making big-budgeted films, and I am glad that 'Maya', despite having a commercial script, was considered for the fund," he said. "I feel that those who are regularly making films should be provided support. It can help the industry produce quality commercial films. In order to revive the industry, we should make more films that are entertaining."
The government's support for films has transcended towards non-grant initiatives as well, as filmmakers gain courage to release projects on a regular basis. "Hawa", "Poran" and the more recent "Operation Sundarban" and "Beauty Circus" are all testaments to a revamped image that the grants helped project, even if in a small way.