India's Taliban challenge and Afghan policy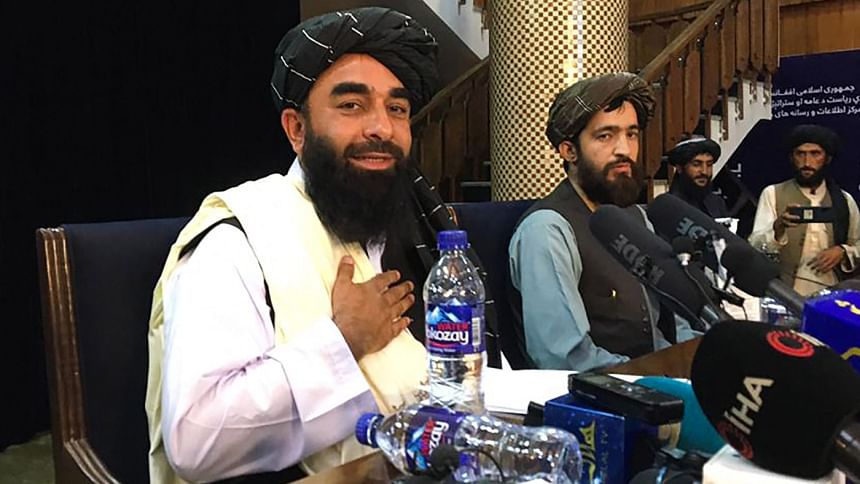 The joke going around in diplomatic circles in New Delhi is that the Taliban takeover of Afghanistan was much smoother than the change of guard at the White House after Joe Biden won the presidential elections in the world's biggest democracy. It is a deceptive calm that preceded and followed the ultra-conservative group's seizing the levers of power in Kabul on August 15. What lies behind the smoothness and calm is the danger of a radical ideology that has serious security and geostrategic implications not just for India, but for South Asia as well. It is nothing more than a geographical indicator that Afghanistan is a member of the South Asian Association for Regional Cooperation (SAARC) given the dysfunctional nature of the forum.
As the second coming of the Taliban to power—the first time was in 1996 with horrific consequences for Afghanistan—plays out, one of its first announcements was to establish an Islamic Emirate. New Delhi seems to be reworking its Afghan policy. On August 18 and 19, Prime Minister Narendra Modi deliberated with his top cabinet colleagues and National Security Adviser on the developments in Afghanistan and the way forward for India. Clearly, India does not have many options as the rise of the Taliban has clearly led to a new power shift and set off jockeying for influence by regional powers like China, Russia, Turkey and Afghanistan's next door eastern neighbour Pakistan. This is an area of great concern for India, according to strategic affairs experts.
The Taliban regime in Afghanistan of the 1990s was recognised by Saudi Arabia, Pakistan and the UAE. Russia and China had not recognised the Taliban then but they are now falling head over heels to embrace the group. This is a big change from 1996. China, with its deep pocket, is not only looking at making investments in the Afghan economy, but also taking its Belt and Road Initiative to that country to complement its project already going on in Pakistan. China is particularly keen on tapping the deposits of copper, iron ore and lithium which is important for the electric vehicles of the future. There could be a quid pro quo between China's financial muscle to help out the Afghan economy, heavily dependent on foreign aid, and mineral mining rights.
The assessment in the strategic establishment in New Delhi is that Pakistan, which has for decades invested heavily in the Taliban by supplying it with funds, weapons and intelligence, is in the driver's seat on matters relating to Afghanistan and will now try to whittle down India's role in the economic development of that country. Pakistan is looking to benefit from a friendly regime in Kabul to take advantage of Afghanistan's extremely strategic location as a transit hub linking South Asia with Central Asia and beyond. So, India's challenges today are quite different and complicated. Will India finally reconcile itself with recognising the Taliban?
After being so closely tied to the governments in Afghanistan over the last two decades, India, which did not recognise the Taliban in 1996, is in no hurry to recognise the new dispensation in Kabul this time around. How India reworks its Afghan policy will depend a lot on a number of variables. Will India go with the western democracies and other Asian countries it has strong relations with based on shared values of democracy, fight against terror and a rule-based international order? Indian Foreign Minister S Jaishankar's recent visit to the US and Qatar is aimed at, among other things, to ascertain the thinking in Washington and the influential Gulf country about the future of Afghanistan. As part of the same exercise, a team of Indian officials led by Deputy National Security Adviser Pankaj Saran was in Moscow this week meeting Russian National Security Adviser Nikolai Patrushev.
Right now, India is waiting to see the contours of the new power structure and the character of a new government that is expected to emerge in Afghanistan. Senior Taliban leader Amir Khan Motaqi has already held talks with former President Hamid Karzai and senior leader Abdullah Abdullah. India is also keeping a close watch if the talks on the future government could include non-Talibans in view of the ethnic diversity of Afghanistan—Pashtuns, Tajiks, Uzbeks and Hazaras. What India is looking at with keenness is can Afghanistan come up with a system that can preserve the gains of the last two decades. After its military prowess shown in the speed with which it captured Afghanistan this time, the Taliban is under no obligation to share power with anyone else. Buoyed by its military victory, the Taliban will try to dictate terms from a position of strength.
Some strategic affairs experts in India rue that New Delhi should not have hesitated to reach out to the Taliban, a policy that sees India squeezed out of the big picture of international power-play in Afghanistan. Such an outreach would have required India to make deft diplomacy and a subtle shift from its stand of looking at the Taliban from a UN-designated terror outfit.
India may be wary of the Taliban but it is far from abandoning the people of Afghanistan where there is considerable goodwill generated by India's soft power in constructing welfare projects in all the 34 provinces of that country like roads, power, dams, hospitals, setting up educational facilities and giving scholarships. Being mindful of this even after the Taliban takeover on August 15, India was quick to announce e-visa facility for Afghans, wanting to come to India in view of the situation in that country. India is also considering offering help to Afghan students who have taken admission in Indian universities but are unable to come to the country due to the flight disruptions in Kabul. To sustain its image as a reliable development partner, India may have to rethink on its decision to reopen its shut diplomatic missions in Kabul, Kandahar and Mazar-e-Sharif. To sum up, India has to find a way to stay invested in Afghanistan post-Taliban takeover.
Much will depend on how the Taliban conducts itself in Afghanistan, deals with the international community, if it distances itself from various terror groups, including Al Qaeda, which helped it, and how it deals with Pakistan, the principal backer of the hardline Islamist group. If the Taliban sticks to its medieval mores like in the 1990s, oppressing women and indulging in revenge killings, it could run the risk of once again becoming an international pariah. Post-takeover, initial vibes emanating from Kabul is that the group is trying to signal its transformation into a force of moderation by promising no reprisal violence and that women are welcome in government offices. During the talks on government formation with Karzai and Abdullah Abdullah, Motaqi reportedly pledged to form an "inclusive" government that would give representation to all ethnic groups. So, the Taliban seems to be making the right noises, keeping an eye on the international community in a bid to get acceptance and legitimacy. But these words need to be verified on the ground in the months to come.
The Taliban must realise that winning a military victory is quite different from the challenges of governance, the foremost of which is to ensure development projects of the last 20 years in connectivity network, energy supply, healthcare facilities and several community development projects.     
 A key marker of India's response to the new regime in Kabul will, of course, be the Taliban's relations with Pakistan. The Taliban has close links with Tehreek-i-Taliban of Pakistan and other anti-India terror groups like Jaish-e-Mohammed and Lashkar-e-Taiba. Recently, TTP leader Mufti Noor Wali Mehsud has thanked the Taliban leader Haibatullah Akhundzada for releasing their deputy leader Maulvi Faqir Muhammad from Bagram high security prison—from where around 7,000 hardcore terrorists were freed by the Taliban. The issue is: will Pakistan stop using cross-border terrorism as an instrument of state policy and give more stress on geo-economics rather than geo-politics? It does not look like it.
The question also is: will the Taliban be able to snap its ties with non-Afghan terror outfits which will try to extract their pounds of flesh for having helped the Taliban. One must remember that Jaish chief Maulana Masood Azhar was taken directly to Mullah Omar (who had led the Taliban's charge in Afghanistan in 1996), in Kandahar after he was freed by India in return for the safe release of passengers of the Indian Airlines flight hijacked from Kathmandu in December, 1999.
The change of guard in Kabul has set off security concerns for India and some other parts of South Asia. India will have to be on guard against the possibility of the Taliban sending is fighters or helping other terror groups to Jammu and Kashmir. Both India and Bangladesh must recognise that Jamaat-ul-Mujahideen Bangladesh has its roots in an earlier Afghan war. The JMB was founded by Afghan war veterans, and how the outfit went on a rampage in Bangladesh in the early 2000s is well-known. The Taliban recruited a large number of fighters from Bangladesh in the 1990s and some from India. The spill-over of the Taliban takeover in Afghanistan may result in a rise in extremism not only among radicals in Bangladesh and Rohingyas there, but also in India.
Pallab Bhattacharya is a special correspondent for The Daily Star.