Bangladesh RMG industry: Expansion without a plan would be dangerous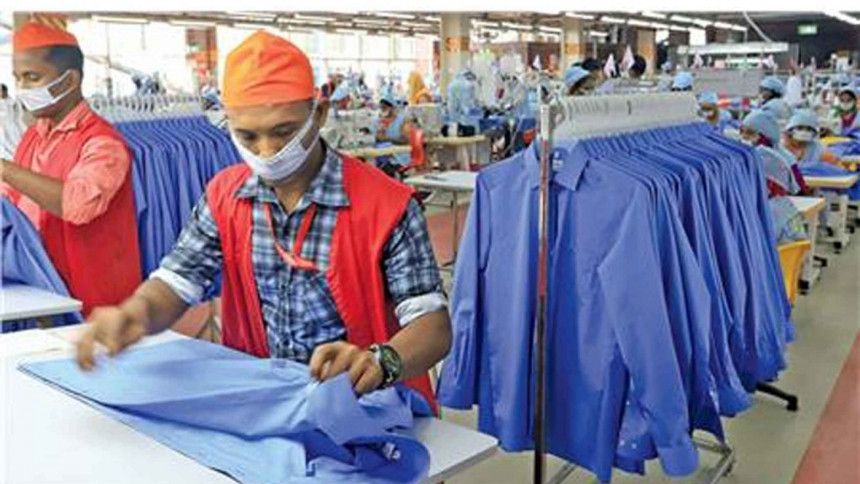 Bangladesh's garment sector is booming. Our ready-made garment (RMG) exports hit their target for the outgoing fiscal year two months early; exports were USD 35.36 billion till April, crossing the target of USD 35.14 billion set for FY2021-22. Some are forecasting that the exports will hit USD 42 billion by the end of FY2021-22.
This is no flash in the pan. In fact, Bangladesh's RMG export market has been growing since autumn 2021. The country's RMG makers are likely benefitting from brands and retailers shifting production out of China, where supply chain issues and draconian lockdowns have been hampering productivity.
Bangladesh's RMG exports increased 36 percent in the first 10 months of FY22 compared to the exports during the same period in FY21, which was USD 26 billion, according to the Export Promotion Bureau. For context, FY21 was affected by the pandemic, while FY22 saw inflationary impacts.
What has been almost unprecedented in the current boom of the RMG industry is that some garment makers are even turning orders away due to their lack of capacity. The contrast between this and the despair of 2020, when many factory lines lay idle, could not be starker.
Will this situation prevail forever? The short and obvious answer is "no". Already, some experts are forecasting a global recession and even stagflation. Stagflation is when high levels of inflation are accompanied by a stagnating economy.It is the worst of both worlds and an economic phenomenon that is rarely seen. The other reason why orders may plateau and slow down is China, which is now opening up for business. It will fight to be competitive, and it remains a key strategic partner for many global fashion brands. China needs and wants growth.
Enhancing production capacity now, without any feasibility studies or without regard to what future headwind we may be facing, would be risky and reckless. Now is the time to take stock and think strategically.
This brings to mind a broader issue in our industry: There is a lack of understanding about how big we are and of our total production capacity. Do our industry leaders have a clear idea about our overall capacity for denims, T-shirts or jackets? Is there a sense of a coordinated approach? Or are we all doing our own thing, without any idea about the bigger picture? We need to get smart here, just like our customers in the fashion space. Brands and retailers divide their orders into different regions and suppliers in order to minimise their supply chain risk. They know the capacities of their suppliers and are able to capitalise on that to play hardball on prices. We will always be price-takers until we better understand our capabilities.
Now, we need to think strategically before we proceed for expansion, because any surplus or unutilised capacity may handicap us in our relations with brands. Any additional investment would certainly bring additional revenues in the short term, but what kind of long-term impact would it have, and would it simply lead us to a situation of perennial overcapacity?
Before expanding, I believe we need a full assessment of the industry. That means our overall capacity, our key production areas, our main areas of competitive advantage, our strengths and our weaknesses. If we expand without knowing the answers to these questions, we risk being exposed in the long term. It is vital when doing this assessment that we include all non-legitimate production units that exist and supply indirectly into exports as well as domestic consumption. These factories are a substantial risk to Bangladesh's image.
By taking stock now and assessing the overall state of the industry, we can also spot bottlenecks and decide where investments need to be made.
The wider point is about having a strategy for our RMG industry, which is such a critical industry sector. If we are talking about an industry which could generate USD 40 billion in revenues, could we not, as an industry, spend a few million dollars to devise a broad industrial strategy? Could we not bring in a team of crack consultants to look at the overall makeup of our industry, and how well-positioned it is to meet the future demand for global fashion retailers and their customers?
This kind of deep market research is critical for us moving forward. Knowing your core markets and the key dynamics and drivers in them is critical for success in business. If we were to commission some research on the Bangladesh RMG industry, there are several questions I would like answers to: How large is the industry, and what is its overall production capacity? How does the overall production capacity compare with the current global demand? What kind of trends are we seeing in terms of orders, and are we seeing the start of a potential slowdown in demand? What kind of investment plans do garment makers have in place for the next 12 months? How much diversity are we seeing in terms of core production areas?
We need answers to these and, no doubt, other questions as we begin to think about the latter half of 2022 and beyond. I believe the future looks bright for garment makers in Bangladesh, but let's not get too carried away. Let's keep cool heads and ensure that the decisions we as an industry make now ensure prosperity in the long term, rather than just a quick buck.
Mostafiz Uddin is managing director of Denim Expert Limited. He is also the founder and CEO of Bangladesh Denim Expo and Bangladesh Apparel Exchange (BAE).