Bangladesh must protect its human rights defenders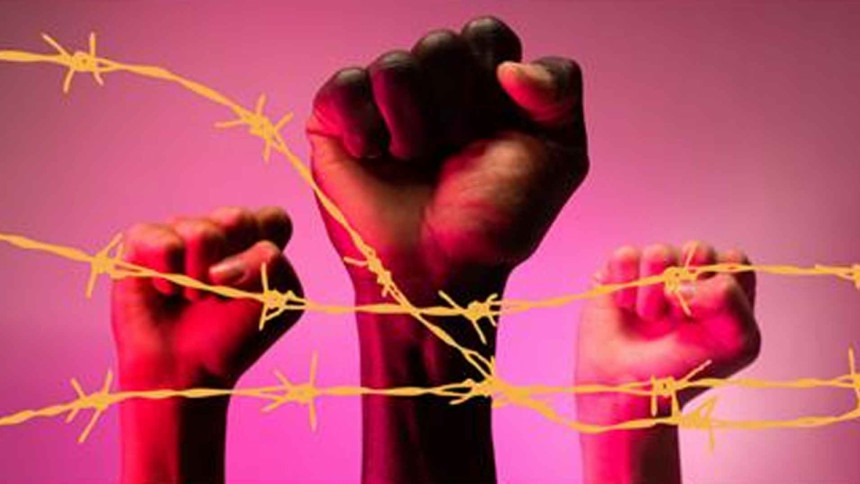 Almost a year ago, I wrote to the government of Bangladesh with other UN independent human rights experts raising our concerns over the treatment of investigative journalist Rozina Islam. We have yet to receive a reply. 
Not responding to an official communication from UN Special Rapporteurs is a red flag, raising doubts about a government's commitment to human rights, and about its political will to protect human rights defenders (HRDs) like Rozina. 
In May 2021, she went to the health ministry to meet the Health Secretary, but was locked in a room for five hours. Her phone was confiscated, she was accused of theft and of photographing documents relating to the government's purchasing of Covid-19 vaccines. The next day, she was sent to jail for a week.
This happened a few weeks after she published investigative reports on alleged corruption and mismanagement in the health sector, and irregularities in the purchasing of emergency medical supplies to respond to the Covid-19 pandemic.
In March this year, I presented my latest report, on human rights defenders working against corruption, to the United Nations Human Rights Council in Geneva. It included examples of how people all over the world are targeted for their work of peacefully advocating against corruption. It also detailed what happened to Rozina Islam, and despite her case being publicly raised at this international forum, the government still did not respond to the concerns first outlined in June 2021.
I now hear that Rozina Islam is under constant surveillance, has to present herself in court several times a month for hearings that often don't take place, and is liable to have her passport confiscated again in July. I know from speaking with HRDs across the world that these are textbook strategies used to harass them and to bully them into silence. 
It is not just anti-corruption HRDs who fear being targeted in Bangladesh. I've received reports that, in January 2022, Woman Human Rights Defender (WHRD), Mariyam Akhtar Pakhi – whose work includes providing education to vulnerable children – was assaulted in her home. Reportedly, about 20 men armed with knives, hockey sticks and other weapons pushed their way into her home one evening, and beat her and her family. She and her elderly mother, two brothers and her infant daughter were severely injured in the attack. I heard, too, that the men looted the house and took away gold ornaments, Tk 50,000 in cash, and set the house on fire. Relatives say the attackers have threatened to kill the family if they return.
And we know that HRD and Rohingya community leader Mohib Ullah was shot dead last September after receiving multiple threats, which he had reported to the authorities. Governments have a responsibility to protect human rights defenders,  however critical HRDs may be of the authorities. Mohib Ullah had been documenting human rights violations against the Rohingya community both in Myanmar and in refugee camps in Bangladesh.
The government did respond when I questioned them about his death, and said that 12 people had been arrested in connection with his murder. I hope a proper investigation is carried out that meets international standards, and that steps are taken early to predict and prevent situations where HRDs could be at risk.
Meanwhile, more human rights defenders face attacks in Bangladesh. According to reports received by my office, since December 2021, Bangladeshi authorities have launched a campaign of threats, intimidation and harassment against human rights defenders. HRDs in the country have been living in a state of insecurity for years. For instance, the human rights organisation Odhikar has been subjected to ongoing intimidation and attack for its co-operation on human rights with the UN. There are also reports that the families of human rights defenders are targeted when HRDs leave the country.
The authorities are preventing HRDs from receiving foreign funding, and using cybercrime laws to target them. It's a disheartening, worrying pattern. human rights defenders in Bangladesh should be able to carry out their work without fear of intimidation or harassment or jail or murder. It's the State's job to protect them. 
Human rights defenders work peacefully to build just and fair societies, and the Bangladeshi authorities should publicly declare their support for this work, provide protection for Mariyam Akhtar Pakhi, drop the charges against Rozina Islam, bring to justice the murderers of Mohib Ullah, and stop attacking anyone who peacefully works to defend the rights of others.
Mary Lawlor is the United Nations Special Rapporteur on human rights defenders.