Will the banking sector ever get out of trouble?
Time for regulators to take their own regulations seriously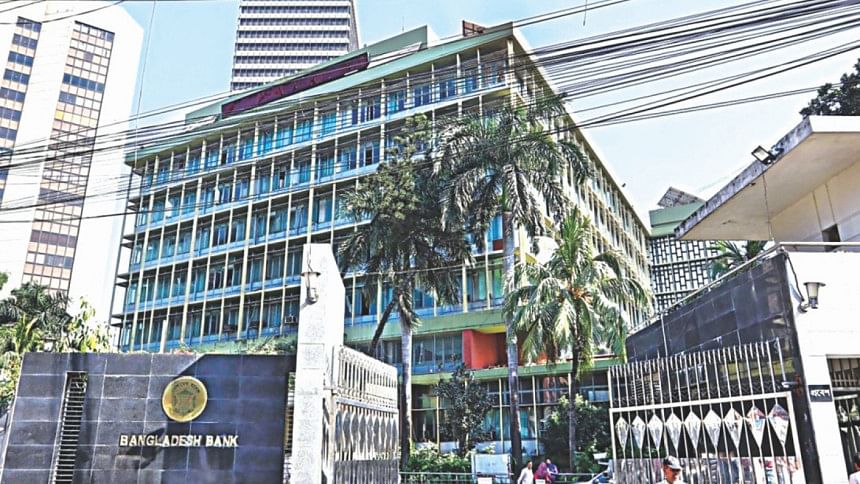 It is concerning that default loan recovery has failed to keep pace with rising delinquent assets in Bangladesh, affecting the banks' cash flow and income. Between January and September this year, banks retrieved Tk 4,195 crore from their non-performing loans, which was Tk 3,751 crore during the same period a year ago, according to Bangladesh Bank data. However, the recovery is much lower than pre-pandemic levels, which is hampering the operations of banks as their capacity to lend is being compromised.
Banks recouped Tk 5,802 crore from their combined non-performing loans (NPLs) in 2020, in contrast to Tk 15,466 crore the year before. Despite the central bank relaxing loan classification policies since the beginning of Covid-19, it has failed to bring down NPLs. Understandably, a number of businesses have been struggling to pay back their loans due to the pandemic-induced economic slowdown. However, according to a report published by this daily on December 5, some businesses are refusing to pay back their loans despite making profits. And this brings us back to the problem of wilful defaulters.
Even before the pandemic began, the amount of leeway that was afforded to big borrowers—who were wilfully defaulting—by the central bank, sometimes under external pressure from the finance ministry and in violation of all banking rules and regulations, created an environment of impunity for habitual defaulters. By creating such an environment, the regulators did nothing short of creating the scope for others to follow suit. Other borrowers are now simply taking advantage of that—which experts at that time warned would happen.
By repeatedly violating or ignoring its own rules and regulations, the regulators have made a mockery of all banking norms. Is it any wonder, then, that our banking sector has been in perpetual crisis for years? For nearly a decade now, experts have been warning the government not to grant certain influential individuals and businesses any type of leniency—which the government has completely ignored. Therefore, the blame for the crisis that the sector is currently in falls squarely on the shoulders of the regulators.
Unless the regulators acknowledge their mistakes and seek to rectify their own policies, the banking sector will continue to slide deeper into trouble, endangering our whole economy in the process. It is time for the regulators to return to applying the banking rules and regulations uniformly for all—and to not give "special considerations" to politically connected people and businesses. Additionally, the regulators must identify the wilful defaulters and, instead of rescheduling their loans ad infinitum, take all legal measures necessary to try and recover their borrowings. Otherwise, it is the good borrowers who will continue to suffer—by having to pay higher interest on loans—and the economy will continue to suffer the repercussions of inefficiently utilising its resources.