Who will hold the reins of brick kiln owners?
Toxic smoke from brick kilns is damaging crops and public health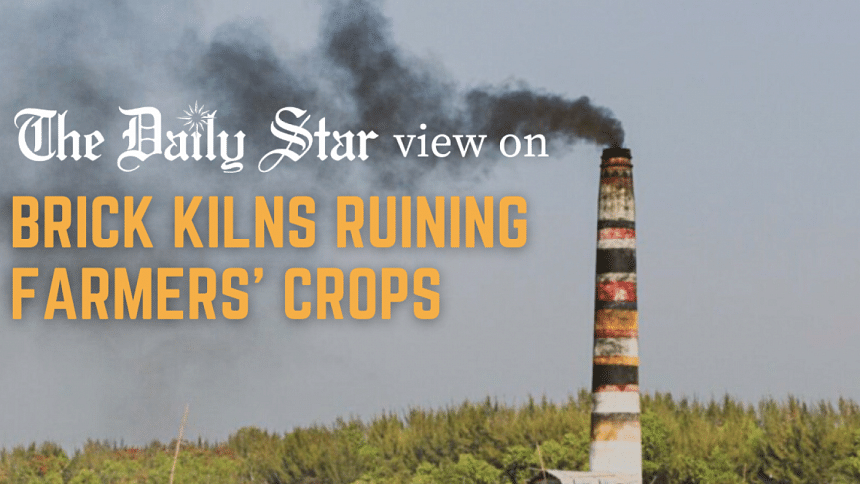 We as a nation are proving to be consistent in damaging the environment in every possible way. We have destroyed most of our natural forests, followed by the deliberate pollution of vital resources like water and air. With the vanishing forests, many beautiful species of birds and animals have also vanished, and many surviving species of sweet-water fish may soon be gone too as water pollution continues across the country. As for air pollution, we've managed to hit all the wrong indicators to become a country with arguably the worst air quality.
Brick kilns – there are still many of them – are a major reason why we have a huge presence of micro-pollutants in the air. This daily has been regularly publishing reports on the assault of brick kilns on nature, highlighting the fact that most of them still burn wood as fuel which contributes to the release of lethal carbon-monoxide in the air.
In this respect, another dismal story was published on Monday. It shows how toxic smoke from brick kilns is damaging Boro paddy on nearly 100 acres of land in Mirzapur upazila, Tangail. The fume is damaging vegetables and other forms of vegetation growing adjacent to the paddy fields. It is disconcerting to learn that the brick kilns start their operation before the onset of the Boro paddy cultivation season in most areas. We have often come across graphic reports in print and electronic media of half-ripe paddy turning black and lifeless on the fields, causing huge financial losses to the farmers.
Though some brick kiln owners reportedly complied with the government directive to keep the height of the chimney at 130 feet, in reality, many owners hardly follow the rules. As a result, toxic emissions continue to damage the Boro paddy before the harvest time. The local administration and political representatives seldom admit responsibility for this situation or do what's necessary to make these unruly elements conduct their business in a responsible manner.
The story from Tangail is but a reflection of what's happening all over the country with brick kilns spewing toxic smoke in the air. Besides damaging important cash crops and vegetation, it also causes health problems by entering the respiratory system of humans. If there is any record of the number of people who die each year from air pollution, it would be frightening. The government, therefore, must take urgent steps to undo this damage and save our environment by punishing non-compliant brick field owners.