India's ban on wheat export is disconcerting
But there is a silver lining too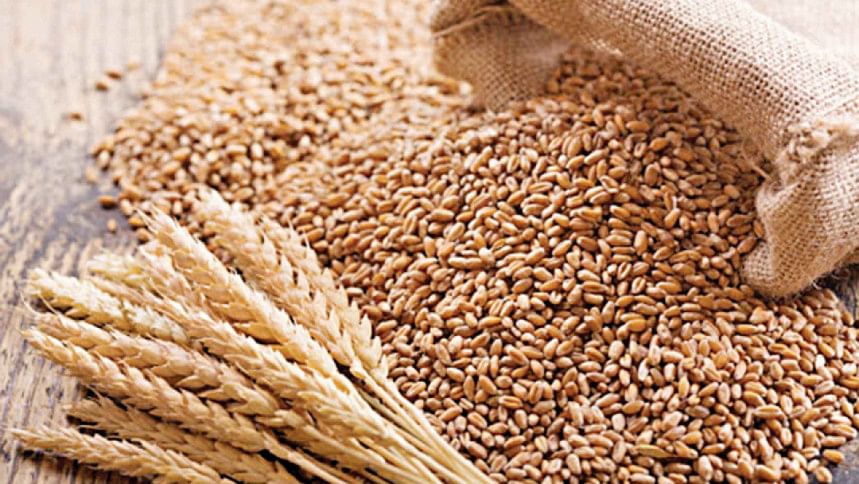 It is distressing news that our single biggest exporter of wheat, India, has put a curb on export of the food grain. Bangladesh happens to be the single biggest importer of Indian wheat. Wheat is the second most consumed grain item in Bangladesh, and after the edible oil crunch, which was partly man-made, it is alarming that we must now brace for a spike in wheat price as well. In fact, no sooner had India announced the shocking news on May 14 that prices in the wholesale market in Chattogram shot up by as much as 25 percent.
Economists had predicted that the Russian aggression on Ukraine—a conflict that has the potential to be long-drawn—would have severe consequences on the world economy. But apart from the war, which involves Russia—the largest wheat exporter in the world, and which is facing international sanctions— on the one side, and Ukraine—which produces a staggering six percent of food calories traded around the globe— on the other, a concatenation of events has combined to adversely affect the wheat market. There was poor harvest in China, the largest wheat producer in the world, and severe drought in India. All this, as the world was already facing severe supply chain pressure caused by the pandemic and rise in fuel and food prices.
However, there is a ray of hope, held out in the assurance of the Indian commerce secretary that India's neighbours as well as the needy countries would receive special dispensation. Given that we import more than 80 percent of our requirement of wheat from India, we believe that the Bangladesh government should take it up with its Indian counterpart to initiate deals at government level for wheat import. It should also request India to ensure shipment of the amount of wheat for which letter of credit has reportedly been issued already.
There is a silver lining, too, because the next harvest of wheat in Bangladesh is due soon and the product will be in the market by the end of May. But the most important job for the administration in the interregnum is to prevent panic-buying. And even more importantly, it must launch an anti-hoarding drive straight away to prevent the repetition of what we experienced with edible oil. The government may even consider legislating laws that would make hoarding of fast-moving food items a grievous penal offence, meriting the highest degree of punishment.