Efficient utilisation of LoCs a must for proper development
Both Bangladesh and India should do more to accelerate project implementations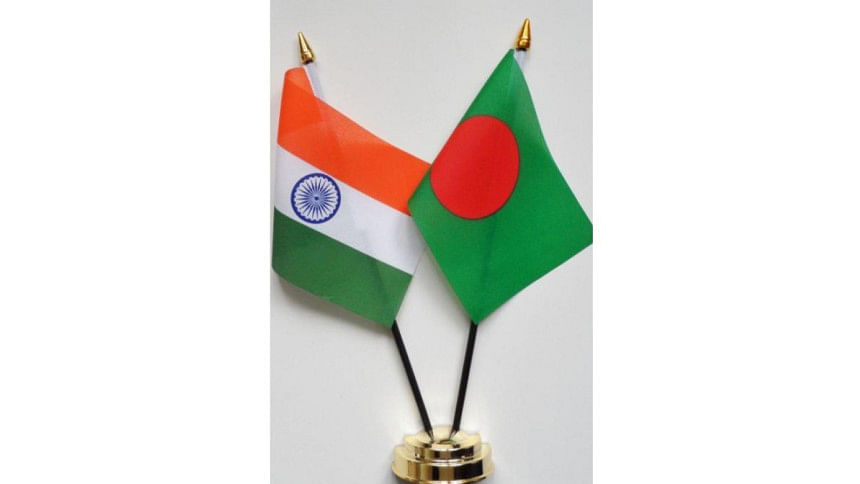 At the just-ended Bangladesh-India line of credit (LoC) review meeting, officials of both Bangladesh and India expressed their hope that the utilisation rate of the LoCs extended to Bangladesh by India would significantly increase in future. While at the meeting, both sides said that there has been considerable improvement in the speed of project implementation, a report published by this newspaper on Saturday shows that there is still much room for improvement.
Reportedly, four LoCs worth USD 7.862 billion had been extended to Bangladesh by India for undertaking important infrastructure development projects in various sectors since 2010. Out of this amount, approximately USD 865 million has been disbursed as of October 25, 2021. Also, during the last three years alone, India has awarded Bangladesh USD 990.85 million worth of contracts under the LoCs and another USD 325.58 million will be finalised soon. However, in the past decade, Bangladesh could utilise only six percent of the three Indian LoCs, collectively worth more than USD 7 billion, due to slow implementation rate, according to a report published in this daily on September 6, 2021.
Of the 43 projects taken up under three Indian LoCs, the government has reportedly spent USD 410.76 million to complete 14 projects related to the procurement of buses, trucks and other vehicles since 2010, while the remaining 29 projects are suffering from slow implementation. According to another report by this daily, the implementation of the 44-kilometre Dhaka-Tongi-Joydebpur rail line under an Indian LoC has seen 31.2 percent of the work completed since its construction began 11 years ago. And the current state of many of the India-funded projects is the same.
While delay in project implementation has become a norm in Bangladesh, and the India-funded projects are no exceptions, authorities in Bangladesh also face additional problems in executing these projects, as they have to take approval from the Indian authorities at every step along the way. There has to be an easier way around this. Moreover, in order to expedite the implementation of the India-funded projects, India needs to reduce the time it takes to formulate project details and improve the overall quality of planning, while the Bangladesh High Commission in India should also be proactive in providing its support.