Correctional facilities turned into torture chambers
Prison systems in Bangladesh and across South Asia need urgent reforms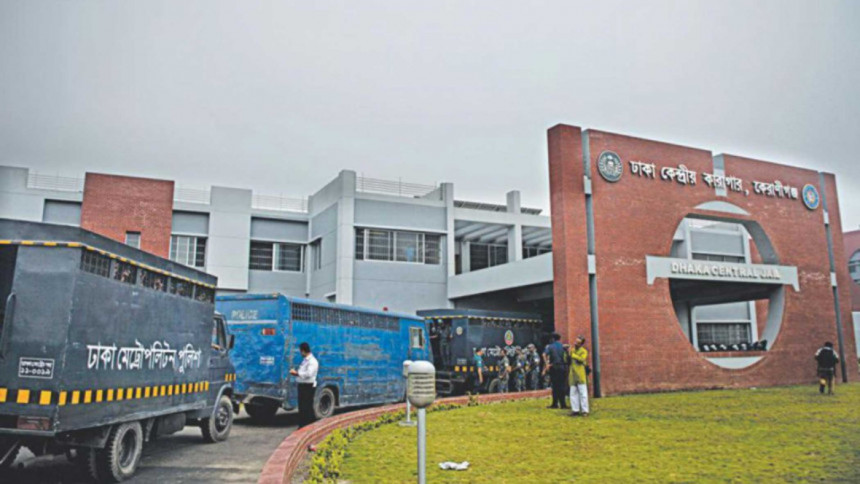 In a recent discussion titled "Rights of the Incarcerated in South Asia" organised by the South Asia Peace Action Network (SAPAN), rights activists from across the region lamented the terrible conditions of prisons in South Asia. Among the many problems, they highlighted overcrowding, lack of privacy, inadequate healthcare facilities, substandard bedding and unsanitary conditions as being primarily responsible for these facilities turning into perpetual torture chambers for many. With that in mind, the experts called for prison systems across South Asia to be reformed.
Their call is especially pertinent for Bangladesh, as according to data presented at the discussion, Bangladesh has the highest prison occupancy rate among all South Asian countries, standing at 195 percent, as well as the highest proportion of pre-trial detainees, at 81.3 percent. That means our prisons have nearly double the occupancy that it can support, which is utterly inhumane. Many of the detainees are still waiting for trial—which means they may be innocent people who are being forced into overcrowded prisons with hardened criminals. While remaining in such conditions, these individuals as well as non-violent offenders and minors run the risk of becoming more prone to violence in order to blend in with the more seasoned criminals. This completely defeats the purpose of prisons serving as correctional facilities—instead, they might be producing more criminals than they are "correcting".
Moreover, our prisons barely have the capacity to provide what is required to rehabilitate criminals. In other words, they barely provide the services required for the inmates to be nudged onto a path to recovery from a life of crime—such as work facilities that give them the opportunity to earn their living to support their families and acquire skills to work honest jobs and develop that habit. What this means is that our prison system generally is not designed to help criminals recognise their mistakes and try and mend their ways, but it is simply there to erase these people from society altogether. This completely contradicts the purpose of correctional facilities. What we have now is more in tune with the prison system we had during colonial times—where prisoners had to bear the brunt of outdated laws and coercive practices—and the same, unfortunately, is true for the rest of South Asia.
At a time when South Asia is rapidly developing economically, it is unacceptable for us to lag so far behind in terms of human rights, which apply to prisoners too. We in Bangladesh must recognise the grave violations of prisoners' rights that are taking place under our current prison system. Prisoners must be treated better, and given better services. There should be greater oversight over how prison guards and other staff are treating prisoners. Most importantly, it is our current mindset about what should be the purpose of a prison, and how that purpose can be seen through, that must first change.