Discover Bangladesh: Khoiyachora Waterfalls
How many of you have heard about the Khoiyachora waterfalls? Perhaps not many have heard about this little known gem of a tourist spot. This waterfall has the highest number of steps in the country—earning it the name "queen of falls".
Located in Khoiyachora village in Mirsharai Upazila, this waterfall is located 200km south of Dhaka and only 63 km north of Chittagong—and is very close to the Dhaka-Chittagong Highway.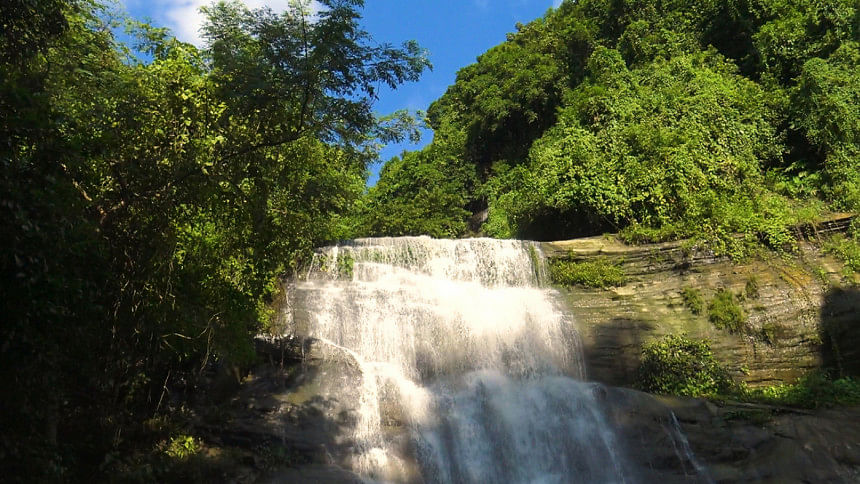 From Dhaka, it will cost you just Tk 480 for a four hour bus ride to reach this place. From Chittagong, this is just a 100 taka and 90 minute bus-ride affair. You should get down at Baratakia Bazar. The waterfall is only four km away from here. You can hire a CNG taxi—but that would not take you beyond 1.5 km. The remaining journey must be done on foot.
The government in 2010 announced a hill- area of 2933 hectares extending from Baroiyadhaka block to Kunderhat block as a national park. The Khoiyachora falls is located inside this park.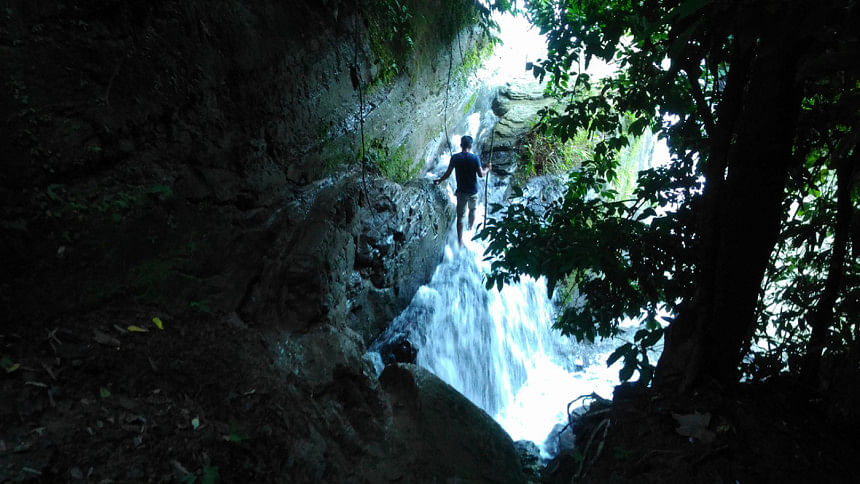 If you have taken a CNG, you can drive up to a rail gate, cross a bamboo bridge and some farmland to reach the main track. Collect a bamboo or wooden stick from the locality, if you did not bring one with you. This will come handy as you walk into the hills. You should also come with trekking shoes or else it is best to go barefoot.  You won't be able to walk with your everyday shoes here. The road here is tough, serpentine and sometimes dangerous. In some places it is muddy and slippery.
Follow this check-list if you are visiting this place:
. Do not carry a lot of things
. A backpack loaded with drinking water, some light food, one set of clothes, polythene and other necessary things
. Trekking shoes
. Trekking stick
. Keep your hands free (other than the trekking stick)
. If you are interested to see more waterfall, bring in a thick rope and a small knife
If you want a virtual tour to Khoiyachora falls, watch the Star Live video