Trio 'confesses' to raping and murdering girl, only for her to be found alive
Family says police forced confession, demanded bribe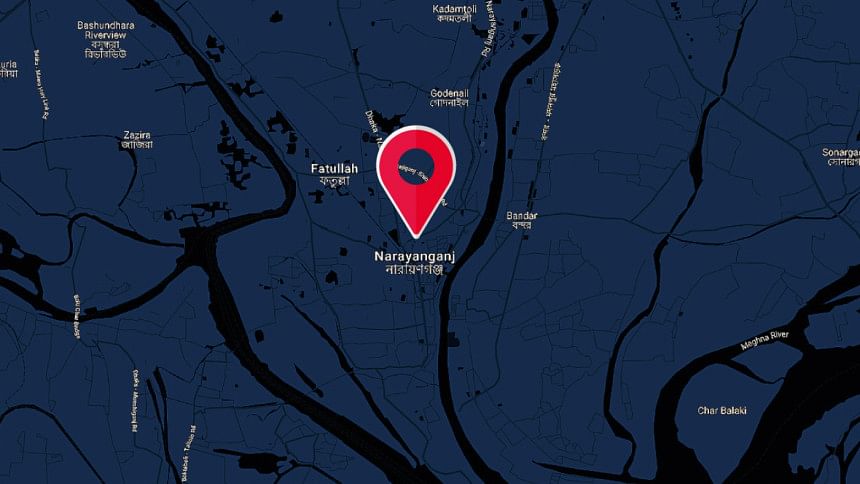 A teenage girl, who was said to have been murdered, was rescued alive today, 51 days after she went missing in Bandar upazila of Narayanganj.
A team of police rescued her from Kushiyara area of the upazila this morning and brought her to Narayanganj Sadar Model Police Station, reports our correspondent quoting police.
Narayanganj Additional Superintendent of Police (Administration) Mostafizur Rahman told a press briefing this noon that the underage girl had been missing since July 4. Later, police arrest three youths in this connection.
On August 9, the accused testified under Section 164 in separate courts of Narayanganj senior judicial magistrate and judicial magistrate. In their confessional statement, the accused said that they had killed the minor after raping her and dumped her body in the Shitalakkhya river.
Addressing the press briefing, ASP Mostafizur Rahman said, "Today, we know that the girl was not raped. The girl met one of the three accused on the day of the incident. Later in the night, she fled with a man named Iqbal," the police official said, adding the two got married and began living in a rented house in Bandar Kushiyara area.
The "rescue" happened after the girl called her mother yesterday and asked for money. Later in the morning, police went to the area and arrested the husband, the police official said. The husband was arrested for marrying an underage girl, police said.
The rescue of a "murdered" girl has now raised questions, with family of those accused over the death blaming a section of corrupt police officials.
The sequence of events began after the girl went missing. Two weeks after her disappearance, her mother lodged a general diary (GD) with Narayanganj Sadar Model Police Station on July 17.
On August 6, her father filed an abduction case with the police station accusing three persons -- Md Abdullah, 22, Md Rakib, 19, and Khalilur Rahman, 36.
The trio then gave a "confessional statement" before a court that the girl had been raped and murdered, after which they dumped her body in the Shitalakkhya river.
The families of the accused, however, began to allege that police had beaten the three to force a confession out of them.
Shiuli Akhter, mother of accused Abdullah, said, "Police arrested my son without proper investigation. Later, he was beaten in remand and forced to confess to gang-rape and murder."
Rakib's elder brother Md Sajib made a similar allegation. "My brother is innocent. He says he is being framed. Even after that, the police took him in remand and beat him twice. Later, police took his statement," he said.
Khalilur's wife Sharmin Akhter said, "Sub-inspector Shamim Al Mamun of Sadar Model Police Station demanded TK 20,000. He took Tk10,000 saying that my husband will not be beaten. The SI also beat up my husband even after taking the money and forced him to make statement. I want justice."
Abdullah's mother Shiuli Akhter also brought similar allegation against SI Shamim.
Police, meanwhile, denied the allegations.
About the confessional statement of the accused, Mostafizur Rahman said, "Why they made the confession will be known later after investigation."
When asked about the allegations of the accused family members, ASP Mostafizur Rahman said, "No such complaint was found. This matter will be investigated. If the police are guilty, departmental action will be taken against them."
Contacted, SI Shamim Al Mamun expressed unwillingness to make any comment in this regard.
Officer-in-Charge (OC) of Sadar Model Police Station Asaduzzaman said, "The confession was made in court, not to the police. I don't know why they lied. It may be that they have admitted to a previous incident."
He also said that the allegations of beating are false. "If there is money involved, there will be an investigation," he added.