Viral Bernie meme turned to sweatshirt for charity, all sold out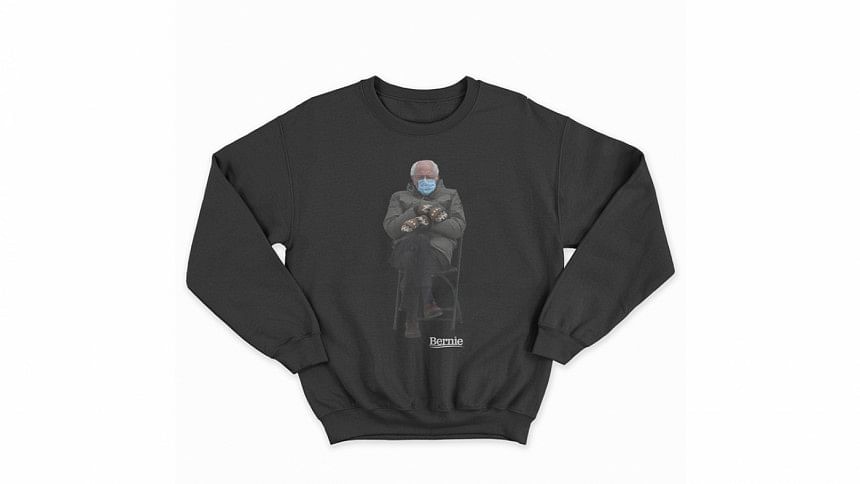 US politician Bernie Sanders recently became a social media sensation as meme on the Vermont senator's photo at US President Joe Biden's inauguration -- huddled in a chair, wearing mittens, with arms folded and also sporting an average-guy winter coat -- went viral.
Now one can have the already famous image as a part of his or her wardrobe, since Sanders' campaign store has begun selling sweatshirts featuring the photo that inspired countless memes, CNN reports.
All proceeds from sale of the black crewneck sweatshirts, each priced at USD 45, are going to the charitable cause 'Meals on Wheels' programmes in Sanders' home state of Vermont.
The sweatshirts also seemed to grab popularity as the meme did, and have already sold out "due to overwhelming demand," CNN reports citing the campaign store website.
Age Well, the largest provider of Meals on Wheels programmes in Vermont, said on Twitter it's "BLOWN AWAY by the support for our Meals on Wheels program" from the sweatshirt sales.
"On behalf of all of the area agencies on aging and our partners in the community who help us provide meal services, this is a tremendous gift and we couldn't be more grateful," Age Well CEO Jane Catton told CNN affiliate WCAX.
The viral Sanders photo was snapped by AFP photographer Brendan Smialowski at US President Joe Biden's inauguration.
Since it was taken, people around the world have superimposed Sanders on famous works of art and family photos.
Even Canadian Prime Minister Justin Trudeau used the now famous meme of Sanders to warn people to stay home during the coronavirus pandemic, AFP reports.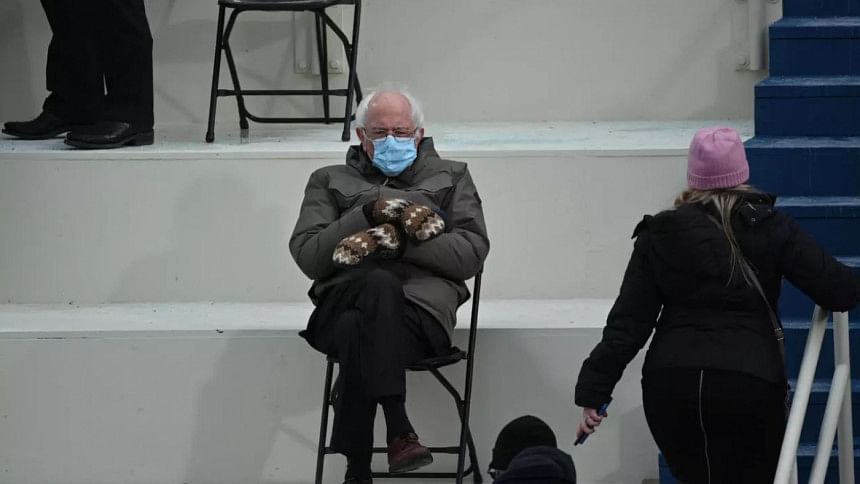 On Saturday, Trudeau posted a photo of himself giving a press conference from his lawn on Twitter, with the now famous image of a seated, mitten-clad Sanders superimposed in the background.
Referencing a recent incident in which his son appeared in the window while he spoke to the media, Trudeau wrote: "It was one thing when my son crashed my press conference a month or so ago."
"But this..." he said, referring to Sanders' supposed appearance outside his house. "Now is not the time to travel. Stay home -- and by that, I mean your own home."
Sanders has been photoshopped in recent days sitting on the Iron Throne from Games of Thrones and alongside Franklin D Roosevelt, Winston Churchill and Joseph Stalin in Yalta in 1945.