Top PIB official dies in road accident in Jatrabari
A top official of the Press Institute Bangladesh (PIB) was killed in a road accident in Dhaka's Jatrabari early today.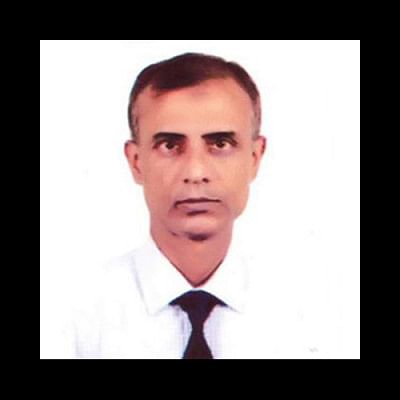 The deceased was Md Ilias Bhuiyan, PIB director (administration) and joint secretary.
The incident took place at Jatrabari's Kajla area around 12:00am when Ilias was returning home from Narayanganj on a motorcycle which he was riding pillion. The bike collided with a truck on the slope of the flyover there, leaving both him and the driver critically injured, said Yasir Arafat, younger brother of the deceased.
They were rushed to Dhaka Medical College Hospital (DMCH) where doctor's declared Ilias dead. The motorcycle rider is now being treated at the hospital, Arafat added.
Confirming the matter, Md Mazharul Islam, officer-in-charge of Jatrabari Police Station, told The Daily Star that law enforcers seized the truck and nabbed its driver after the accident.
The body of the deceased has been handed over to family without autopsy being performed on their request, the OC added.