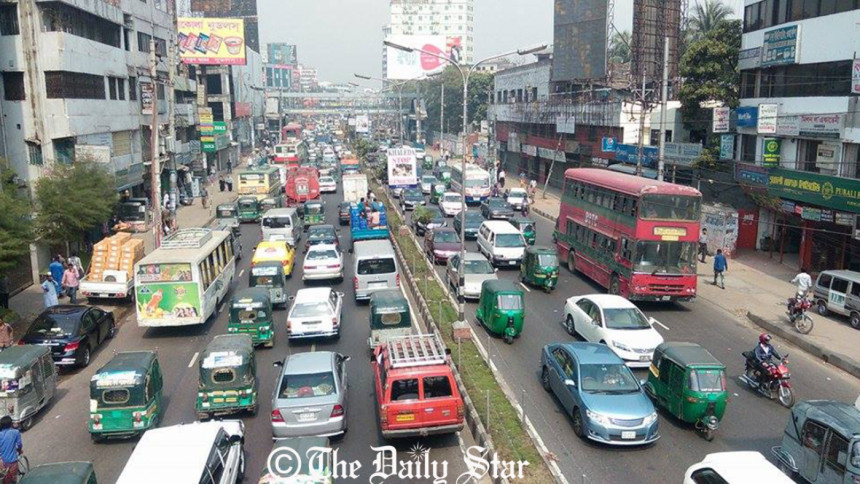 City dwellers in Dhaka came out to the streets and are performing their daily activities even though BNP-led 20-party alliance is observing the fifth day of its 120-hour hartal today.
No unexpected incident was reported from anywhere in the country till 10:40pm when the report was filed.
BNP-led 20-party alliance extended its 72-hour hartal by 48 hours till 6:00am Friday demanding fresh national polls under a non-party administration and protesting the killing of opposition leaders and activists in the name of crossfire and for the filing of false cases against alliance leaders.
Meanwhile, news agency UNB adds police arrested 13 leaders and activists of BNP and Jamaat-Shibir for 'sabotage plan' from different places of the capital during a drive continuing for 24 hours till this morning.
Deputy Commissioner (Media) of DMP Masudur Rahman said 10 leaders and activists of BNP and three of Jamaat-e-Islami and its student wing Islami Chhatra Shibir were arrested for planning subversive activities.
A large number of businesses, offices and roadside shops are seen open while a huge number of motorised vehicles are plying the Dhaka streets.
Some areas have even seen traffic congestion with a large number of private cars hitting the roads.