Outlaw killed in 'gunfight' with Magura cops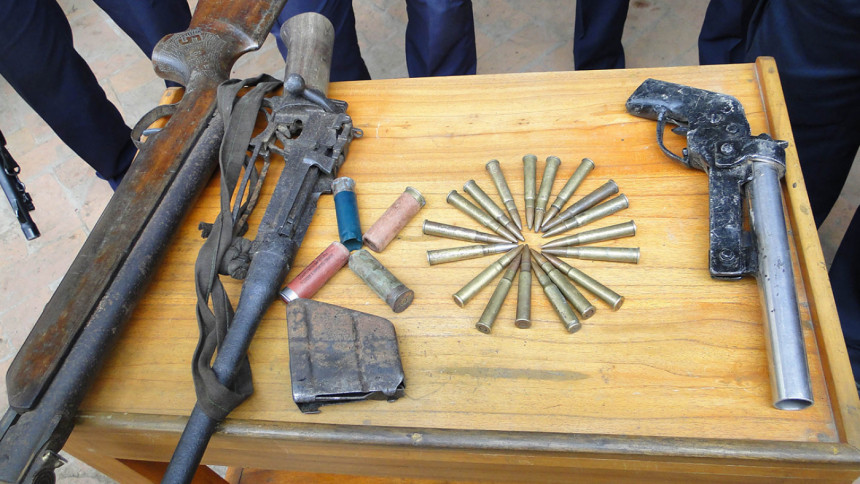 A leader of an outlawed party was killed in a "gunfight" with police in Magura Sadar upazila in the early hours of today.
Deceased Daud Ali alias Tiger Daud, 42, was ringleader of the party locally known as Daud Bahini, said Sudarshan Roy, assistant superintendent of police (ASP) in Magura.
Daud was accused in eight criminal cases including six for murder, the ASP said.
Acting on a tip-off, police arrested Daud in Boroichara area around 1:30am today and launched a drive along with him in Chhoto-Khalimpur area to recover arms upon his information, our Jhenidha correspondent reports quoting the police official.
As the police team along with Daud reached the area, his associates fired gunshots at the law enforcers, prompting them to shoot back, triggering a "gunfight", the ASP said.
Daud, a resident of Nandipara village in the upazila, suffered bullet wounds during the "gunfight" as he tried to flee from the police capture but died on the spot, he added.
The ASP claimed that four policemen were injured during the "gun battle".
The law enforcers retrieved three firearms and 21 bullets from the spot.