Vikram Doraiswami appointed new Indian envoy to Bangladesh
Succeeds incumbent Riva Das Ganguly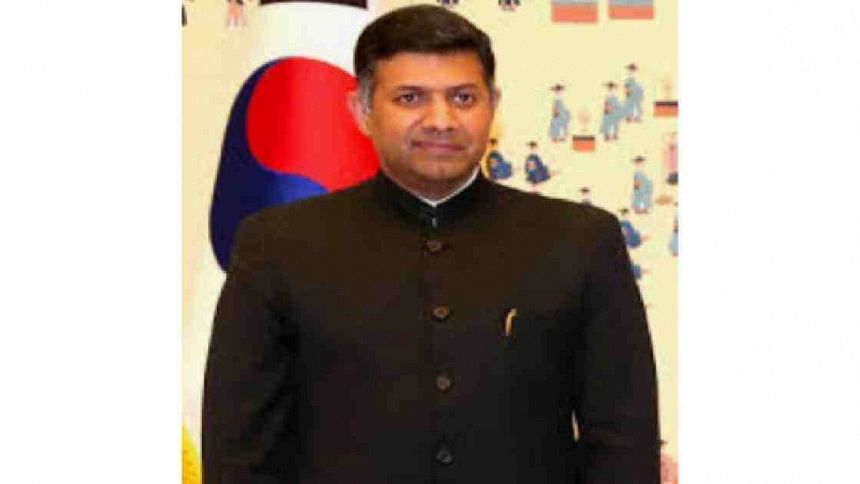 Senior diplomat Vikram Kumar Doraiswami has been appointed the next Indian high commissioner to Bangladesh, succeeding incumbent Riva Das Ganguly.
Doraiswami, a 1992 batch officer of Indian Foreign Service and now additional secretary in the external affairs ministry, is expected to take up his new assignment soon, an official announcement tonight said.
He was earlier India's ambassador to South Korea and also joint secretary of the Americas division in the external affairs ministry from 2012 till 2014.
Riva Ganguly Das will return to New Delhi to be secretary (East) in the external affairs ministry after serving as high commissioner in Dhaka for little over a year.
Doraiswami goes to Dhaka at a time when India needs to scale up its robust presence in Bangladesh with China's footprints growing in the country.
Besides, India and Bangladesh have lined up a series of high-profile bilateral projects in the field of connectivity and infrastructure in the coming months, particularly during Bangabandhu Sheikh Mujibur Rahman's birth centenary.
Despite recent rough edges in bilateral ties due to the Citizenship Amendment Act passed by the Indian parliament in December last year, Bangladesh is considered one of India's closest allies in South Asia and is often cited by Prime Minister Narendra Modi as a model of neighbourly relations.