Law enforcers didn't arrest Salahuddin: IG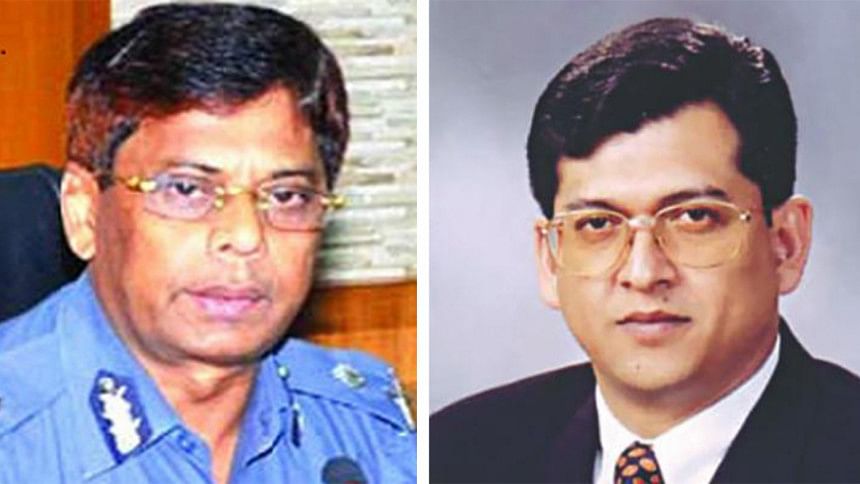 Inspector General of Police (IGP) AKM Shahidul Hoque said today that none of the members of law enforcing agencies had arrested BNP leader Salahuddin Ahmed.
"We are looking into the matter how he [Salahuddin] became traceless and where he is staying," the IGP said, rejecting the allegation of arresting the BNP joint secretary general.
The top police official said this while addressing a seminar on Contribution of Police in Liberation War and Role of Police in Upholding Democracy and Human Rights organised by a non-government social organisation Journey at Dhaka University's senate building.
According to the family of Salahuddin and BNP, plainclothes men picked up him from Uttara in the capital around 10:15pm on March 10 showing DB police identity cards.
His wife, Hasina Ahmed said she went to the Uttara [West] Police Station on the next day, but police did not accept her general diary in connection with her husband going "missing".
Following a petition by her, the High Court on Thursday asked the government to explain as to why it should not be directed to trace and produce Salahuddin before the court at 10:30am tomorrow.  
Salahuddin, a former state minister, on behalf of the BNP-led 20-party alliance frequently called hartals by issuing press releases. He was acting as the BNP spokesperson.