Housewife murdered in Ctg house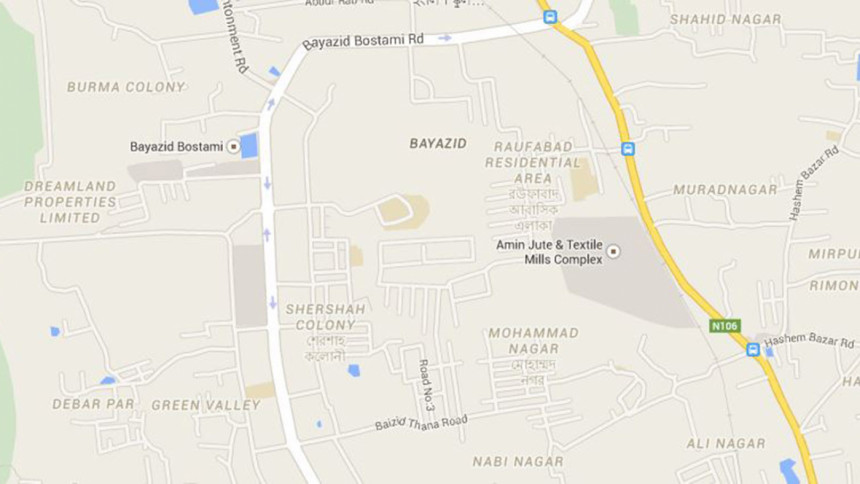 A woman was stabbed to death by unknown assailants at the residence of her husband's first wife in Panchlaish area of Chittagong city this afternoon.
Police picked up the woman for interrogation, reports our Chittagong correspondent.
The victim, Sharmin Akter, 25, who was married to Abdul Hakim of Boalkhali two years ago, was mother of a one-year-old boy.
Hakim was already married and had three daughters with her first wife, Rozi Akter. As Rozi was unable to conceive anymore children and Hakim wanted a son, he took a send wife, said Sharmin's uncle Mohammed Azim.  
After marriage, Hakim, an expatriate businessman in Abu Dhabi, kept his wives separately in two rented houses. Rozi used to live with her daughters at a flat in Mirzar Pool area whereas Sharmin would live at Bahaddarhat.
Hakim went abroad for business a month ago and left his younger wife to her parents. However, his elder wife insisted on keeping Sharmin with her, said Shamsunnahar, Sharmin's mother.
Following her repeated request over phone, Sharmin finally went to Rozi's flat a week ago. A cousin of Rozi -- Md Ali, 16, -- was staying with them at the flat to teach her daughters.
Two daughters of Rozi and Ali went to visit a relative in Bakalia area around 12:00pm today.
When Ali called Rozi to inform her that they had reached there safely, he found that she was crying. At this, he called their driver and asked him to see what happened.
Driver Mohammed Anis went to the house and found the door open. Entering inside, he saw the body of Sharmin lying in a pool of blood with stab marks on her head and abdomen.
"She was still alive and her body was trembling," said Anis. "We asked aloud the first wife but she did not come out of her room."  He instantly rushed her to Chittagong Medical College Hospital around 1:30pm where doctors said she was brought dead.
Police detained Rozi from her room and found a bruise on her hand. A knife was also seized.
Mohiuddin Mahmood, officer-in-charge of Panchlaish Police Station, said the incident might have been happened out of a family dispute.