Free thinkers targeted repeatedly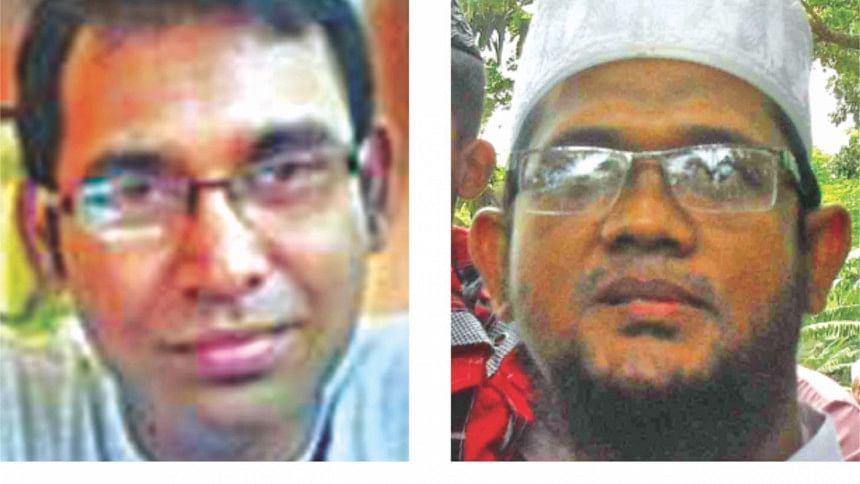 Free thinkers have been repeatedly targeted by extremist groups throughout Bangladesh and it appears that the trend set in the past on handling such issues is discouraging.
In the last 16 years, deadly attacks aiming to kill were carried out on at least five such men including the likes of prominent intellectuals Shamsur Rahman and Humayun Azad, and none of those incidents ended up with justice being served to the victims.
The matter was resolved in only one case and that too with the attackers going free!
On January 18, 1999, renowned poet Shamsur Rahman was attacked in his residence by militants of Harkat-ul Jihad. Though he was unharmed, his wife was badly hurt.
Later, Mufti Hannan, commander of the militant outfit, confessed his outfit's involvement in the crime and said their orders were to kill. Meanwhile, the attackers were allowed to walk free.
On February 27, 2004, eminent writer Humayun Azad was brutally hacked near Bangla Academy while coming out of the Ekushey Book Fair. He survived the attack.
The murder case is yet to be finished and deposition of testimony is still underway after 10 years. Last year, one of the accused was snatched away in a filmy-style ambush in Mymensingh's Trishal upazila.
Blogger and self-proclaimed atheist Asif Mohiuddin was stabbed by alleged militants in Uttara on January 14, 2013. He survived the vicious wounds.
Two years have lapsed, but police are yet to press charges and now they say that the investigation is on the verge of completion.
Perhaps most alarming, during the upsurge of Gonojagoron Mancha, was the murder of Rajib Haider on February 26, 2013, in Dhaka's Pallabi.
Prime Minister Sheikh Hasina herself visited and comforted his bereaved family, and two years later eight including a leader of militant outfit Ansarullah Bangla Team have been indicted. Trial in the case is expected to begin on April 21.
A few days ago on February 26, blogger Avijit Roy was killed and his wife brutally hacked near TSC at Dhaka University, yards away from the spot where Humayun Azad was attacked.
His wife alleged negligence of law enforcers stationed nearby during the attack.
Investigation is underway and prime suspect Farabi Shafiur Rahman has been remanded and several others have been quizzed in this connection.