Country now 'security state': Fakhrul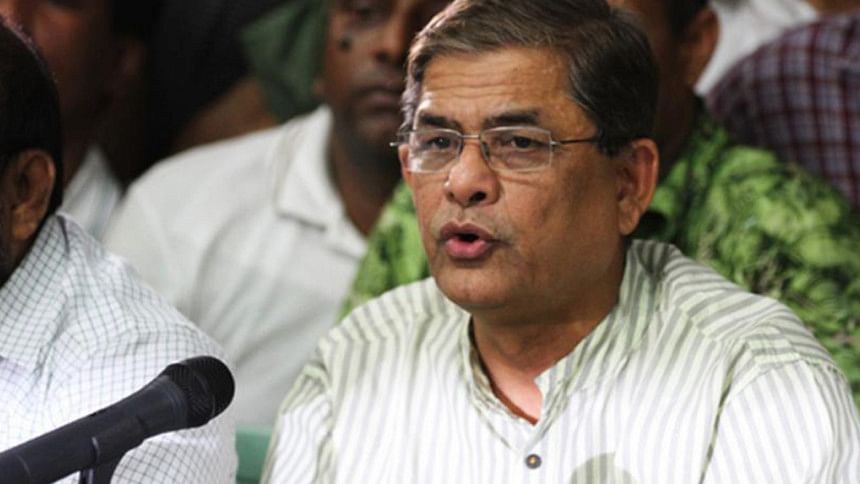 Bangladesh has turned into a "security state," BNP acting secretary General Mirza Fakhrul Islam Alamgir said today.
Addressing a programme arranged by Juba Jagpa, the youth wing of Jatiya Ganatantrik Party, the veteran BNP leader also criticised the government referring to the police harassments on Bangladesh Bank official Golam Rabbi and a city corporation staff Bikash Chandra Das.
Saying that during the incident of Bikash, one policeman made an arrogant comment: hilsa is the king of fish, while police if the king of the state, Fakhrul observed, "This is the country's real scenario now."
"The police are acting like they own the country," he said while speaking at the 26th anniversary of Juba Jagpa at Photo Journalist Association Auditorium.
He also criticised how permissions are needed from police now for holding any kind of meeting.